3 PCN Members Work on Urgent Shipment for Chernobyl Power Plant in Ukraine
6th February 2017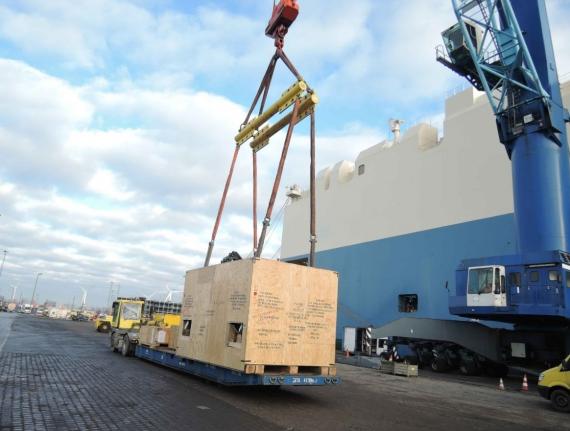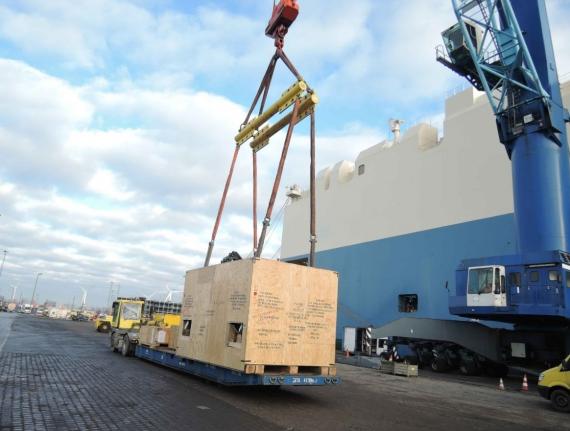 At the end of 2016, Canadian PCN members, Convoy Logistics Providers, in cooperation with Farcont Project (members in Ukraine) and Intertransport GRUBER (members in Germany) arranged the urgent shipment of the below listed cargo from the USA to Ukraine for the Chernobyl Power Plant's dry storage systems at the Chernobyl Interim Spent Nuclear Fuel Storage Facility (ISF-2).
2 x Transfer Cask: 68.5mt / 5.31 x 3.05 x 3.05m
2 x Top Lid: 6mt / 2.79 x 2.31 x .58m
2 x Frame Plug & Parts: 1.45mt / 1.22 x 1.02 x 0.91m
2 x Alignment Rings: 2mt / 2.54 x 2.52 x 0.66m
2 x Shielding Rings: 3.3mt / 3.05 x 3.0 x 0.86m
Convoy Logistics Providers planned and coordinated the loading of the cargo at the shipper's premises, the special on-carriage to USEC Port as well as the careful stuffing of the cargo which was placed onto 2 x 40' Mafi units and lashed at all contact points. The entire shipment was then safely and successfully loaded onto the RO/RO vessel as quickly as possible and transported to Bremerhaven Port where Farcont Project, along with local assistance from Intertransport GRUBER, arranged a marine surveyor to ensure the safe arrival as well as the transfer and specialised transport to deliver the cargo to the Chernobyl Power Plant site in the Ukraine.
The shipment involved intricate customs formalities and specialised coordination with local authorities in the USA, EU and Ukraine and thanks to the PCN members professional experience and consideration of the US Thanksgiving and Christmas holidays, the important delivery was successfully completed within the 2016 deadline for the project. Please click below for photos of the operations.