Austromar Hungary Deliver OOG Tower
21st December 2021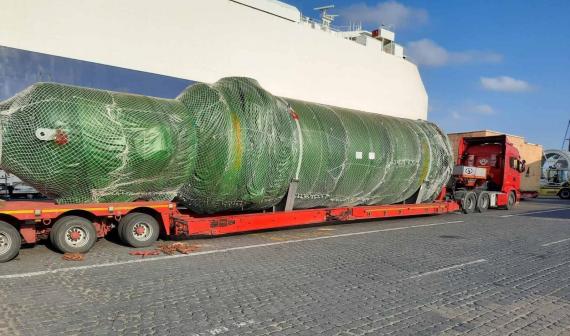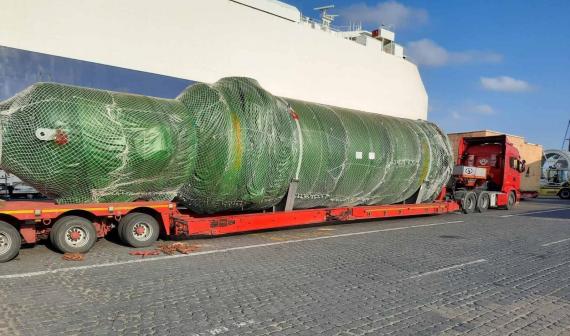 Austromar are pleased to report a recent shipment of an OOG tower imported to Hungary by RORO from the Far East. The tower measures 15.5 x 4.1 x 4.1m.
Viktor Kardos (Project Logistics Manager at Austromar) says; "Thanks to accurate preparation, our origin partner's guidelines to the factory and full consultation with the RORO carrier regarding the loading and suitable lifting and lashing points, the shipment was easily handled at the POL & POD. The tower was secured on a 62' MAFI trailer and placed in the vessel's oversize deck.
For the destination transport, we prepared the pull-out of the low-bed trailer at the Port of Discharge, Bremerhaven. Based on the overall trailer plus cargo parameters, we could only leave the port with police and escort supervision. We also had to swiftly arrange an ad-hoc road permit for the on-carriage to Hungary - the average timeframe of the provincial authorisation is about 4-6 weeks but we managed to obtain it without any further delay."
The delivery in Hungary was made safely and successfully after the 3-night journey from Bremerhaven.