Brunel with Recent Projects including Charter of AN124
26th November 2018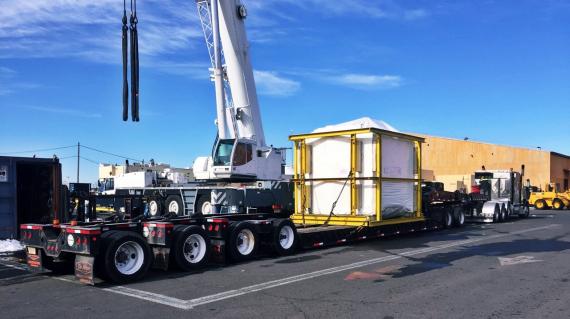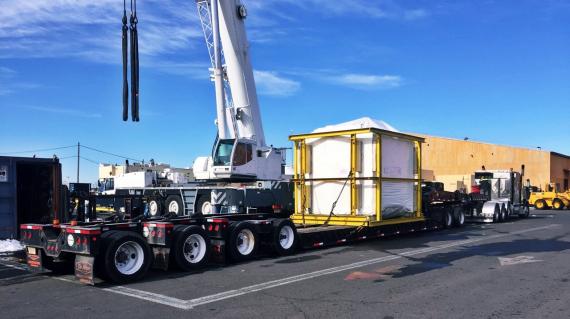 AN124 Charter Movement from UK to China
Brunel Project Cargo successfully chartered the world famous AN124 for time sensitive Oil & Gas equipment from UK to China.
After months of planning and meetings Brunel began loading in the early hours of the morning, dealing with blizzard conditions; but thanks to their expertise and knowledge the operations flew without a hitch.
Brunel understood that loading was to be a slow process as they only had 3 cms of height for clearance in the cargo hold. After a full 24 hours from loading at vendor premises to completing the lasing and securing on the AN124, they had a well-deserved rest and managed to get back in-time for New Year celebrations.
48 Ton Scanner Movement from UK to USA
Brunel Project Cargo recently moved 48-ton scanner from UK to USA under door to door movement for one of their VIP clients. The scanner was OOG OW and top lift-able.
This type of movement requires Air Ride vehicles in UK & USA due to the sensitivity of the cargo.
2 Static Rail Cars from UK to China
Brunel Project Cargo, had been appointed to move 2 static rail cars from UK to China, for an overseas client.
The rail cars where shipped as BB on a container vessel, and OOG OW & OH.
Factory Relocations from UK to USA
Brunel Project Cargo handled the scope of manufacturing equipment for 2 of its clients from UK to USA, shipping in containers and flat racks and handled the movements from door-to-door.