BSMG Discharge Heavy Cargo in Mauritania for Mining Projects
10th March 2021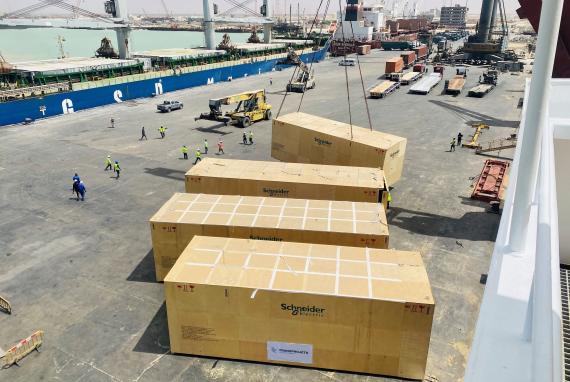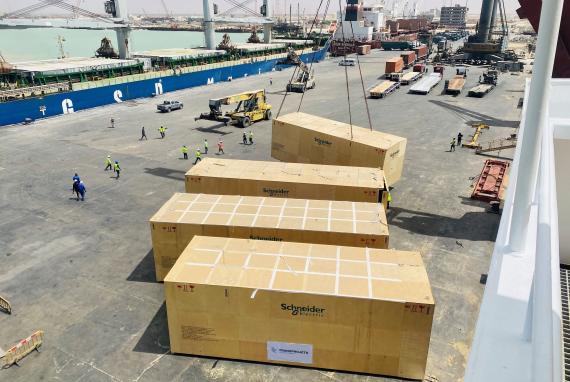 Last week, Benteyga Shipping Mauritania Group (BSMG) discharged oversized and heavy cargo from MV. Slom Scover. The cargo consisted of electrical equipment for mining projects.

The BSMG team was ready to discharge the cargo swiftly and load it onto trucks. They received a congratulatory certificate from the receivers for their professional handling and coordination.

Photos of the unloading are shown in the gallery below. Zein Mounir at BSMG comments; "If you need any services in Mauritania, please do not hesitate to contact us!"