BSMG Load 3,800mt of Heavy Water Pipes at Port of Nouakchott
1st December 2021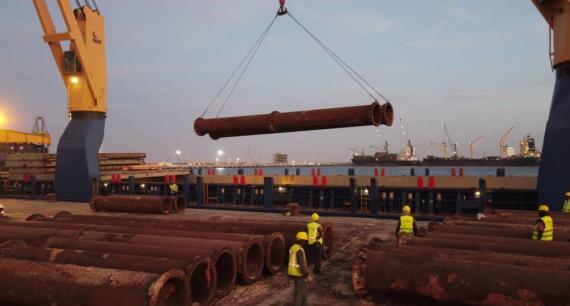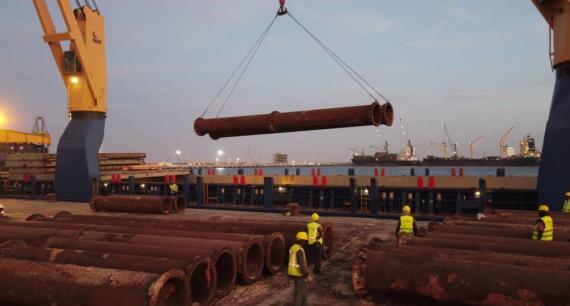 Last week, Benteyga Shipping Mauritania Group (BSMG) loaded 3,800mt of heavy water pipes on MV. Kathrin at the Port of Nouakchott.

Zeine Mounir comments; "BSMG Shipping Group was selected for this project as we are amongst the best companies in Mauritania in terms of operational experience and equipment availability."

The BSMG team handled the loading in a safe and professional way as usual.

Please see below for a short video of the project.
---
---