C.H. Robinson Handle Shipping of LOX Tanks
22nd March 2021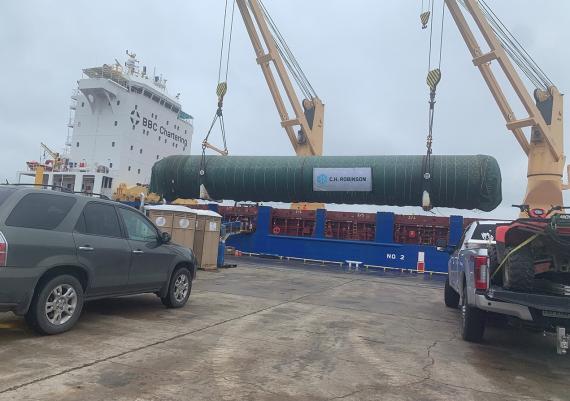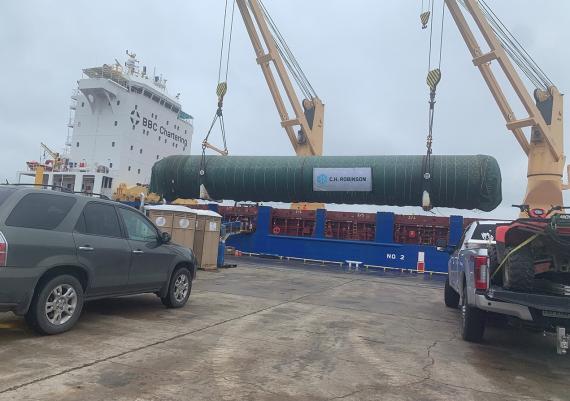 C.H. Robinson recently took on a project to deliver two LOX tanks, each weighing 203.5mtn, from China to Houston.
The tanks were received at the port in Shanghai and loaded onto the ocean vessel, one on deck and one under deck. Once safely secured, the vessel set sail to Texas and was on the water for a total of eight weeks before it reached the Port of Houston.
Throughout the project, the logistics experts at C.H. Robinson worked as an extension of their customer's team by working through the details and proactively discussing any potential issues ahead of time. Constant communication was required with all parties involved to ensure all documentation was in place so the cargo could be unloaded without delay.
Once the vessel arrived at the Port of Houston, an experienced C.H. Robinson project manager was onsite to ensure the tanks were safely offloaded from the vessel and onto a barge for the next leg of their journey.