C Logistics Solutions Handle Aid Project in the Caribbean
13th November 2017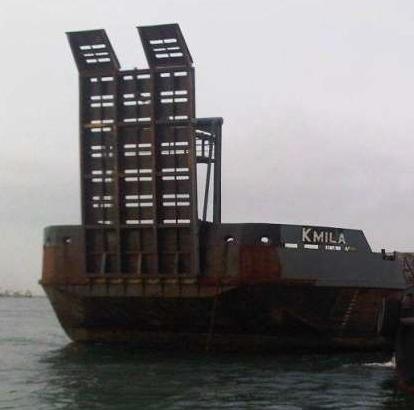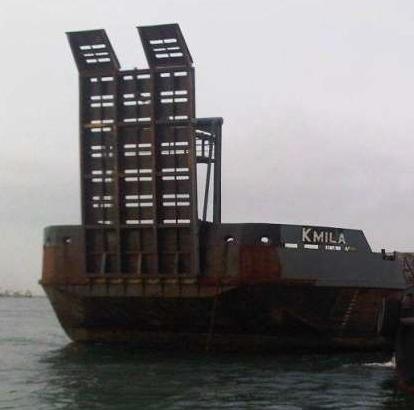 Dominican Republic members, C Logistics Solutions (CLS) have had a rather hectic couple of months balancing crucial operations with the two recent devastating hurricanes in the region. These operations included the charter, loading, stowage and shipping of relief goods to the Caribbean Islands of the Turks and Caicos Islands (TCI), British Virgin Islands (BVI) and Anguilla for UK Aid (DFID).
As part of the UK's aid programme to help the victims of Hurricane Irma & latterly, Maria, CLS offered and was awarded the contract to charter a tug and barge and load her with relief goods which were received and handled by CLS from the UK as well as purchased locally, partially with CLS assistance, in the Dominican Republic.
The relief goods included:
500gal water tanks (full of drinking water)
1,200 x 5gal water bottles
Lumber
Corrugated iron sheets
4,780gal of diesel
1,875gal of gasoline
480 x 55gal drums for fuel
Chlorine
1 x forklift
20 x LNG tanks & spares
Pallet trucks
Electric generators
Ironmongery - hammers, nails, screws, brooms, saws, drills, PPE, extension cables, hand pumps, wheelbarrows, tarpaulins, rope, buckets, solar lanterns etc.
Alex Booth at CLS explains; "Due to the urgency in the need of the aid, it was decided for the vessel, Kmila (pictured above), to leave the Dominican Republic promptly to try and arrive in TCI before Hurricane Maria hit. Unfortunately, after 24 hours, the tug and barge was forced to abort her voyage and had to return to Boca Chica Port to wait Maria's passing. Two days later, which gave us the chance to load more fresh water, Kmila resumed her voyage.
Upon arrival at South Caicos, the Governor decided that the TCI aid would be split between the South Caicos & Grand Turk islands, which caused some discussion and time as to how the aid should be split. Once these issues had been resolved and unloaded was completed on both islands, the vessel swiftly left Grand Turk to continue onto Tortola, BVI, where there were no berths available due to other aid vessels and regular liner carriers occupying each one. So, we sent her onto Anguilla to make the discharge there before returning to BVI to complete the discharge rotation and then return to her home port of Barahona in the west of the Dominican Republic. The total hire time, thanks primarily to Hurricane Maria, was 29 days instead of the estimated 22 days."