Coordinadora with Complex Project from Spain to Saudi Arabia
9th November 2018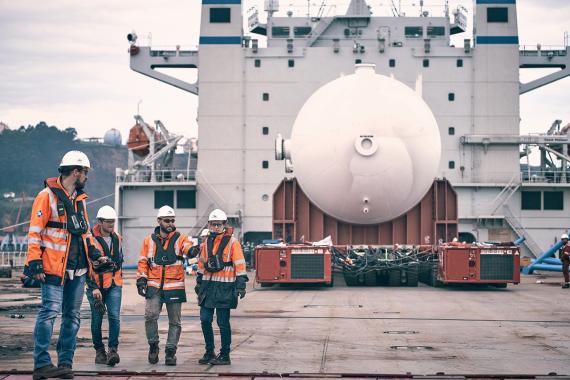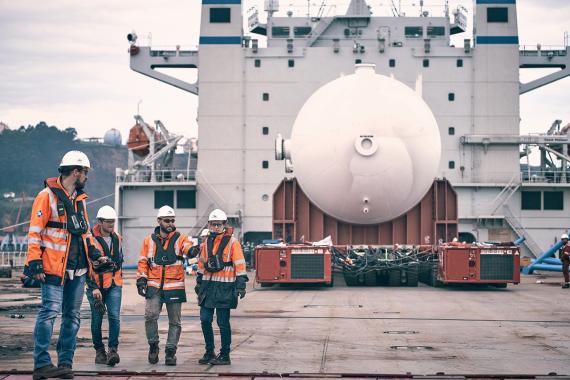 Coordinadora has been working for over a year on a demanding project that has demonstrated their capabilities and their 'ETM' methodology:
"ETM (Engineered Transport Management) is a methodology where the entire process of a project cargo transport planning and operation is analysed, calculated, developed and managed applying engineering techniques and processes."
After managing several airfreight transport operations for this project, at the beginning of May, Coordinadora began the transport process of the heaviest pieces entrusted to them: 5 slug gas catchers weighing 2,008 t each.
These pieces were transported from Gijón, Spain to Jubail, KSA. They were carried in 2 shipments, both following the same transportation plan: after travelling approximately one month by sea, they were to be unloaded and carried 95 km by SPMT to Fadhili facilities.
Coordinadora is managing the entire transportation process, making sure every detail is taken care of and subcontracting every supplier. They also followed all stages of the operation on site, requiring the relocation of their team to the port of destination so they could supervise the last part of the transportation up to the plant premises.
The challenges faced by Coordinadora included:
Finding a vessel that met the needs of this project suitable for ro-ro loading
Precise calculations of the mooring arrangement, considering the constraints existing at both ports, origin and destination
Manufacturing grillage, designed in-house by their specialised engineers and installed in what they considered to be record-breaking speed
A special and innovative sea-fastening solution had to be developed due to cargo limitations - the solution consisted of a unique combination of lashing and structural bracing
Due to the complexity of the operation, Coordinadora calculated the detailed ballasting procedure for loading and unloading of the cargo on the vessel
"This range of services shows our level of commitment and specialisation, and the wide scope that Coordinadora covers."