CSS Delivers Another Load of Over-Dimensional Cargo in Bahrain
9th April 2020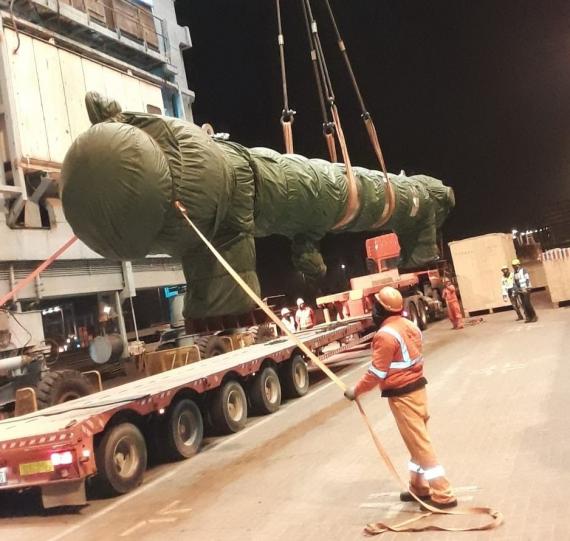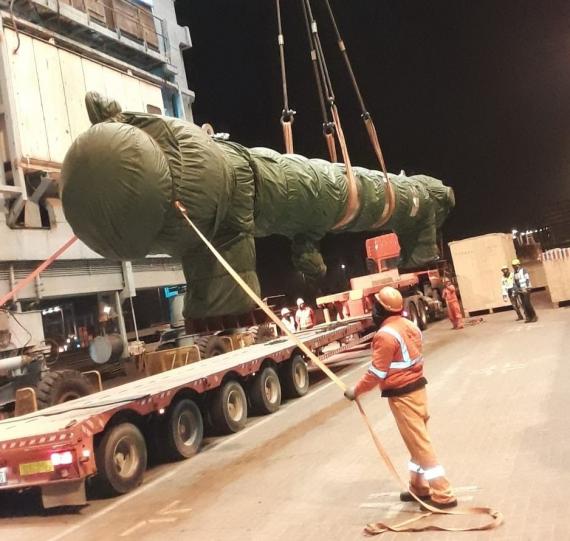 Consolidated Shipping Services (CSS) are pleased to share the successful handling and transport of another vessel of over-dimensional and general cargo from Bahrain KBSP to the site of a power and desalination plant. The shipment is part of an ongoing project being handled by CSS for the Electricity and Water Authority in Bahrain.

The scope of work included receiving the cargo under hooks at Bahrain KBSP, movement to port storage area & storage on stools, customs clearance & inspection of cargo and transportation to site. A total volume of 2,529.59ftn was handled and photos of the cargo can be viewed in the gallery below.

The challenges faced included acquiring the necessary permissions due to the current COVID-19 situation and roadworks on the route whilst transporting the overlength pieces to the site.

For any questions, please contact info@cssbahrain.com.