Intertransport GRUBER Arrange Transport of Large Tank from Germany to Egypt
16th March 2017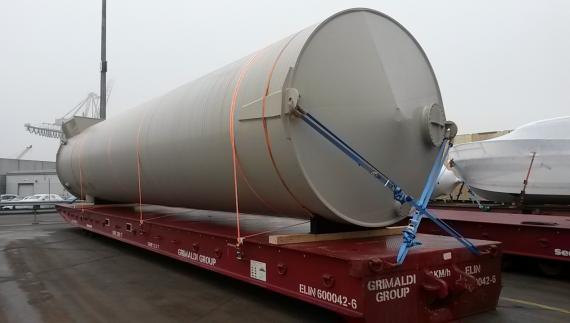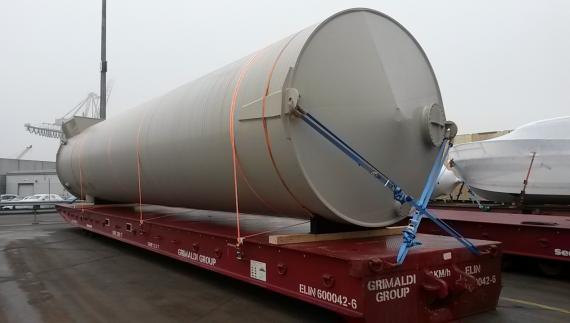 Founding PCN members in Germany (since 2010), Intertransport GRUBER with headquarters in Bremen, recently arranged the transport of a large plastic tank with dimensions of 16.60 x 3.25 x 3.25m, weighing 6.8tns.

The tank was shipped from Hamburg in Germany to Alexandria in Egypt on a MAFI trailer with MV. 'Grande Roma'. Intertransport GRUBER also handled the pre-carriage from Brieselang to Hamburg.
See below for photos of the tank. Another successful project handled by Intertransport GRUBER!