Intertransport GRUBER Handle 7 Lots of Project Cargo for the Oil, Gas & Petrochemical Industry
16th September 2016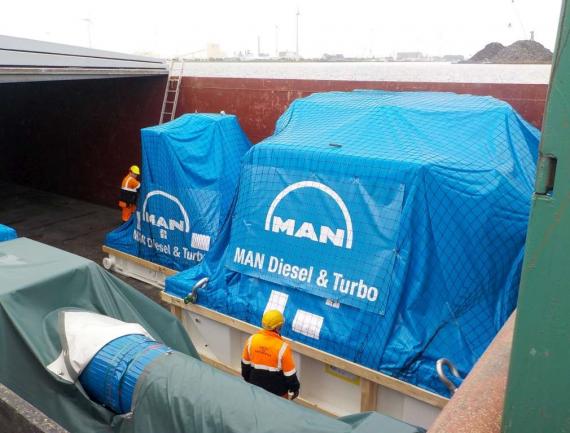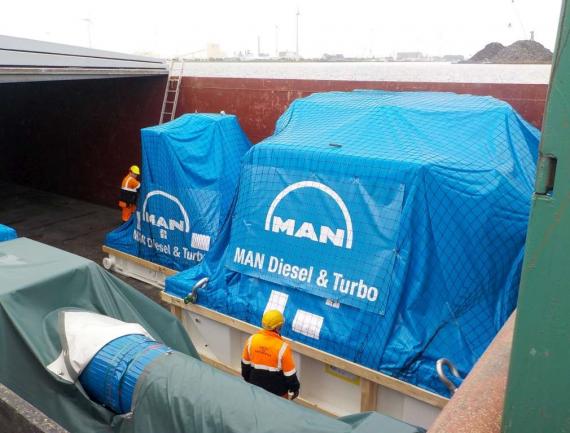 German PCN members, Intertransport GRUBER in Bremen, along with GRUBER Logistics in Kreuztal, have been involved in an ongoing project for their client, MAN Diesel & Turbo Schweiz AG, over the last several months. The project, which was recently completed, consisted of 7 lots of many different kinds of cargo for the oil, gas and petrochemical industry, such as compressor skids, transformers and accessories.
Ann-Kathrin Hoyer (Project Manager) explains; "The cargo was loaded conventionally on FCL or on a RO-RO basis. GRUBER was involved with the pre-carriages from various origins in Europe, the packing & stuffing in the ports and the sea-freight from Antwerp (Belgium), Hamburg (Germany) and Rauma (Finland) to Sohar in Oman.
The cargo was delivered to the Rabab Harweel Integrated Project (RHIP) in the South of Oman. As most of the easily accessible gas is already explored and in production, Oman is now focusing on unconventional gas and sour gas. Which is where the Rabab follow-up project in the Harweel Cluster comes into the picture for Omani Authorities and the Rabab Harweel Integrated Project (RHIP).
For the 3rd lot from Finland, Intertransport GRUBER worked together with their PCN partner in the country, Gold Star Consulting who proved their great know-how and presented an excellent service."
More details on each lot are listed below with some of the cargo photographed in the thumbnail gallery.
1st Lot
4 Motorskids each weighing 41tns with dimensions of 5.00 x 3.40 x 2.60m
Vessel: Grand Diamond
ETS from Antwerp: 03/05
ETA at Sohar: 23/05
Carrier: EUKOR
2nd Lot
48 Pieces at a total of 47,255kg / 350.38cbm
3 x 40'FR, 1 x 20'FR and 7 x 40'HC
Vessel: MSC Altair
ETS from Antwerp: 13/05
ETA at Sohar: 07/06
Carrier: MSC
3rd Lot (handled with fellow PCN member in Finland, Gold Star Consulting)
A total of 210,136kg / 535.5cbm
6 x 20'FR and 12 x 40'HC
Vessel: Svendborg Strait
ETS from Rauma: 19/07
ETA at Sohar: 24/08
Carrier: CMA CGM
4th Lot
1 Crate weighing 46,816kg with dimensions of 5.48 x 4.73 x 4.68m
Vessel: Chipolbrok Pacific
ETS from Antwerp: 28/07
ETA at Sohar: 10/08
Carrier: Chipolbrok
5th Lot
A total of 275,099kg / 1002.8cbm
Vessel: Hoegh Yokohama
ETS from Antwerp: 16/07
ETA at Sohar: 08/08
Carrier: Hoegh
6th Lot
8 Pieces at a total of 51,280kg / 121.21cbm
Vessel: Morning Courier
ETS from Antwerp: 29/07
ETA at Sohar: 03/09
Carrier: EUKOR
7th Lot
23 Pieces at a total of 251,988kg / 639cbm
Vessel: Rickmers Hamburg
ETS from Hamburg: 11/08
ETA at Sohar: 03/09
Carrier: Rickmers
http://www.gruber-logistics.com