PCN Members Work Together to Transport Cherry Picker from Chernobyl to Germany
8th February 2016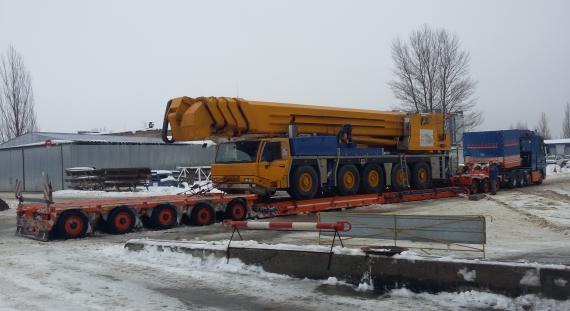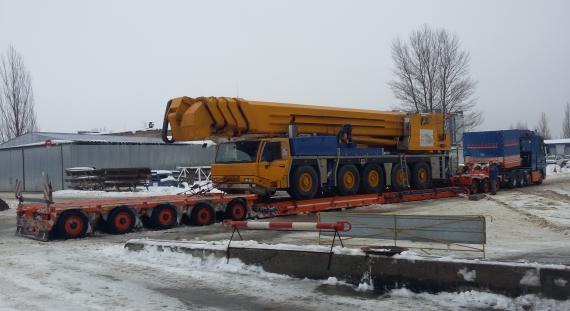 Intertransport GRUBER are PCN members in Germany and Wirtz Shipping are PCN members in Belgium. The 2 companies have successfully worked together to complete a special transport project from the Ukraine to Krefeld in Germany.
A cherry picker (pictured below) weighing 60,000kg with dimensions of 16.40 x 2.75 x 3.99m was picked up from a nuclear plant in Chernobyl and transported to Germany in order to undergo repair work. Due to the location, many authorities were involved which made sure the crane did not show any signs of nuclear radiation before entering Germany.
Another productive transportation completed by PCN members to the satisfaction of all parties involved.
http://www.gruber-logistics.com