Quality Control Survey Results
26th January 2021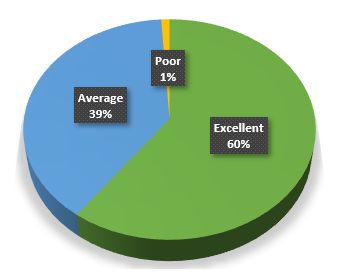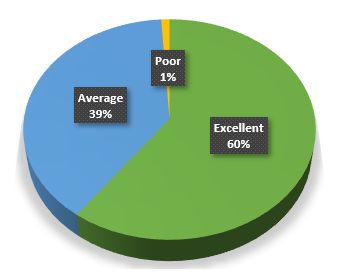 Our global network now comprises of 261 specialist companies in 115 countries – the largest we have ever been.
As we continue to grow and as inter-trade continues to increase, it is important that we monitor the quality of our Members to ensure that we have recruited the right companies, who perform in a conscientious, diligent and professional manner.
We received completed Quality Control Surveys from 178 companies. We offer a personal thank you to each of you who took the time to submit the form - it is much appreciated and enables us to continually monitor our membership.
We are delighted by the amount of shipments that are being nominated within PCN, despite the challenging year we have just had. The results showed that 81% of you are working with 10 or more Members, 37% of you are working with 20 or more Members and 14% of you are working with 30 or more Members.
Project forwarders do not ship to every country every week - yet every year we see an increase in inter-trade within PCN – fantastic news!
We are also delighted that the performance results of our Members show the Excellent (60%) and Average (39%) ratings far outweigh the Poor (1%).
Here we highlight some of the comments regarding companies that you have been particularly impressed with:
RUCA Logistics Argentina - We have good impressed their service when performance of POSCO E&C project in Argentina.
ITS Switzerland - We have performed & duly finished some project through their recommend & introduction.
Element Turkey - Very proactive while facing several challenges of the project of transport we've performed in November 2020.
Fortune Italy and ABL Belgium - Very good response time and services.
Goodrich Kazakhstan - Excellent service!
Monnard Germany is the agent we most work from PCN and they do it perfectly.
Gebruder Weiss Austria - We have found them to be very professional in shared business and a pleasure to work.
Europe Cargo Belgium - Always outstanding in service.
BATI Turkey are very professional and great to deal with and PT Perdana Indonesia as Arie and the team put the customer first.
Central Ocean - We are currently growing our mutual business together.
Some members who consistently impress and are just a pleasure to work alongside: Fortune Italy, Convoy Canada, Hacklin Finland, Perdana Trans Indonesia, and Interfracht Germany - Tobias really knows how to run an honest and reputable operation and we could not have asked for a better partner freight forwarder.
CEA Vietnam - Brett is motivated and with a keen eye for collaborative opportunities.
DC Logistics Brazil - Dimitri and his entire team run a tight ship and it's been a pleasure to work with them this year.
Thunderbolt USA - They are always very accurate and quick, finding solutions even for most complicated problems. Very professional team!
Everyone has been very cooperative that we are in contact with. I would say I have been very impressed with Gebruder Weiss Austria - when we win business it's usually high quality and profitable business.
Livo Logistics Czech Republic has been great to work with. Petr understands the USA market having lived here for a number of years.
Schryver Colombia & Ecuador are very helpful and customer oriented. We are happy to be a partners.
MTS Turkey is strong partner. We developed our cooperation recently and we are happy with their work and service.
JSL Global Qatar They had been cooperative for a large RFQ and supported us with several round of negotiation.
Eastern Shipping Romania - Their level of service offered to the client has been great.
Sky Line Sri Lanka Sujith was an excellent partner and helped out when client messed up totally and solved it in an excellent way.
Central Ocean UK - Thank You Andrew Perkins for your help in handling our project cargo. We appreciate distinctive services from your good company.
Coоrdinadora Spain particularly Mr. Pablo Higueras for his outstanding professionalism.
Conveyor Logistics Bangladesh - Great work together on a bid, with much details and effort.
Gebruder Weiss Austria for great cooperation on winning nice projects.
Element Turkey - Always provide good service with timely updates and was great at providing support for an urgent airfreight shipment that was stuck at a connecting airport during the outbreak of the COVID-19 pandemic.
Fortune Italy - We have found to be very responsive and helpful.
Origin Cargo Turkey - Always excellent with quick responses that all make sense.
Procam India - They are very dedicated and hardworking.
Thank you for your time, stay safe and take care.
Kind regards,
Rachel Crawford FCILT
PCN President/C.E.O.