R&B Global Projects Deliver OOG Units
23rd July 2021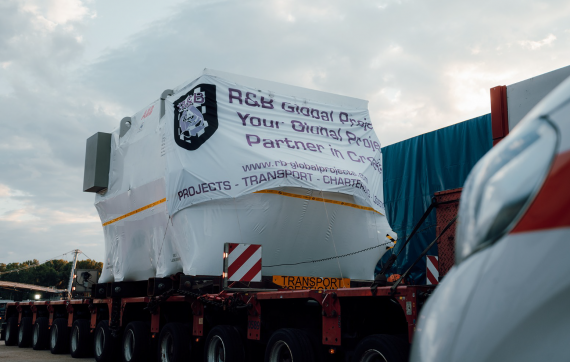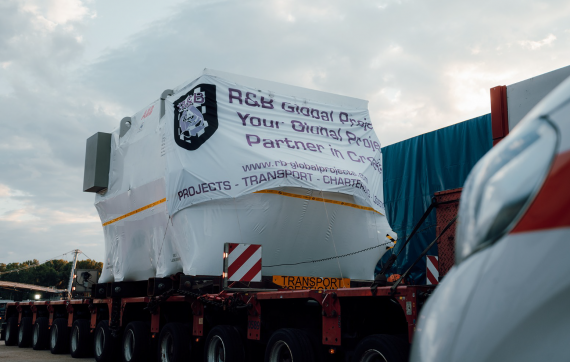 R&B Global Projects were requested to arrange the transport of 8 OOG units consisting of generators and turbines from Port of Bratislava in Slovakia, where the cargo had arrived by barge, to Kazincbarcika in Hungary.
The cargo was a welcome challenge for R&B Global Projects with the biggest piece measuring over 10m long, 5m wide and 4m high and reaching almost 100tn.
Director, Dave Roosen explains; "Five special trucks were needed in total and as the cargo was required on site very quickly, we made completely sure that the cargo would face no delays or issues during the transport for any reason. A police escort and technical escort as well as the removal of wires, telephones, train cables and traffic lights was arranged just in time to make sure that the trucks could pass freely without hold-ups.
Multiple route checks and bridge checks were also performed in advance in order to find the best route and obtain all the necessary permits. This helped minimise additional VLM costs (road furniture removal costs) which in the end were lower than the client expected which of course made them content which is the end goal of every booking.
We thank our client for the trust. We always do our best to do best!"
Another successful project with a happy client to add to the extensive portfolio of R&B Global Projects.