Relyon Shipping Offer Easy Solutions to Complicated Requirements
23rd April 2019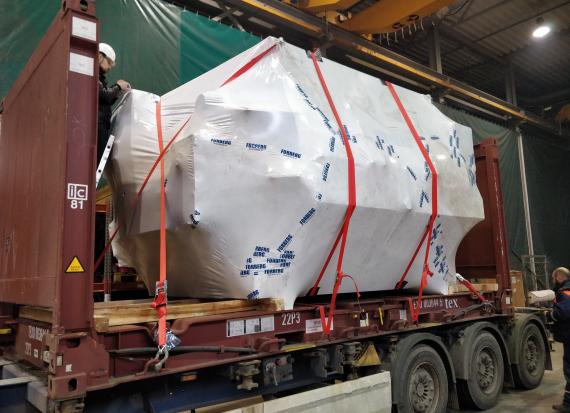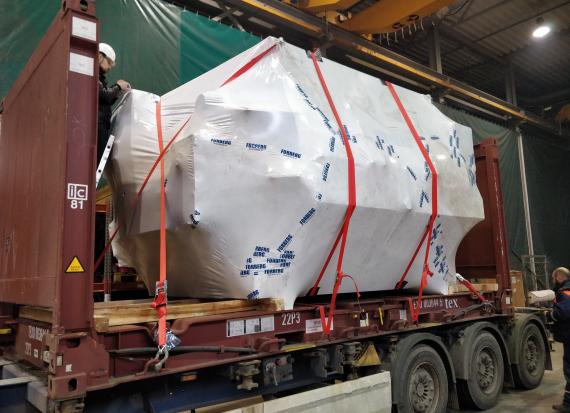 We are pleased to introduce Relyon Shipping Ltd as new members in Latvia. They are located in the country's capital, Riga, and experienced in project cargo transportation.

Commercial Director, Andrey Korenev: "Established in 2012, Relyon Shipping is a fast-growing logistics company with a dedicated team of professionals in project cargo, chartering, logistics and transportation. Covering the Baltics, we provide the most cost efficient and easy solutions to the most complicated and unusual transport requirements."
Some recent work handled by Relyon Shipping is photographed in the gallery and detailed below.
The delivery of a Forgberg mixer from the production site in Latvia to the customer in Vietnam. Relyon organised the loading onto flat-rack at the production site in Jelgava, arranged lashing and securing of the cargo and the necessary documentation. It was then delivered to Riga Port and shipped to Vietnam in sound condition.
5 x 40'FR arrived in Riga from Newark in the USA and after discharging, the cargo was re-loaded onto trailers and moved to the final consignee in Russia. Relyon arranged the equipment for the shipper in the USA, delivery to the Port of Newark, shipping to Riga and delivery to the final destination. Despite challenges faced due to the height of the crates, Relyon worked during night hours to ensure the project was completed in good order.
A laser cutting machine shipped to Riga, re-loaded onto a low-bed trailer and delivered to the consignee.