Safe & Secure Project Handling from Salamatak in Pakistan
21st June 2022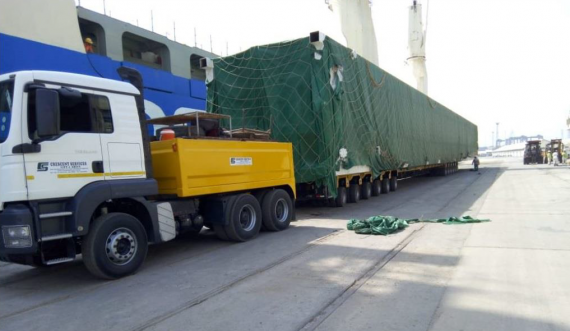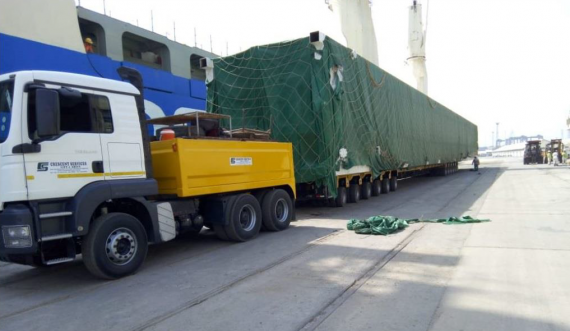 We are pleased to approve Salamatak as new members in Pakistan. The company were founded in 2013 with offices in Karachi. They are complete specialists in handling project and breakbulk cargo, offering a full range of integrated services.
Asif Iqbal Shaikh (CEO) says; "Salamatak is a family-run business and short decision-making enables us to offer individual and quick solutions. Where speed is everything but perfection is necessary, we offer safe and secure shipping!"
"As specialists in project cargo management from shipping large-scale heavy equipment to providing turnkey services to remote areas, we have the capabilities to solve even the most demanding of logistic challenges. Our experts are able and experienced to meet exact requirements however complex they may be."
We carefully plan, evaluate and perform loading, stowing, securing & route surveys & inspections, offering expert project planning, consulting and logistic concepts.
Complete transportation arrangements for over-dimensional and heavy cargo.
Mobilisation of the right equipment such as trailers, cranes, beams and cargo support, loading & unloading, rigging & de-rigging of heavy lift cranes in proper configurations & complete port operations.
Handling voluminous loads which require extra care, we have a strong focus on appropriate lifting and securing points and ensuring they are strong and structurally sound.
Excellent liaison based on strong & long-standing relationships with relevant authorities for road movements, port authorities, equipment operators, suppliers and receivers to ensure smooth operations.
Complete turnkey services for efficient door-to-door shipments including managing the quoting process, warehousing, insurance, custom clearance, documentation & activity reports.
"We have proven expertise diligently serving varied industrial sectors with project and heavy lift cargo services including power & energy, oil & gas, mining, construction, military, steel, telecom, boats, petrochemical and many more. Our reputation is built on careful handling and meticulous project management. If the load is too heavy, get help from Salamatak!"
Please click below for a presentation from Salamatak featuring some of their recent projects including the above photographed 'air separation plant' (150mt) shipped on a chartered vessel from Shanghai in China to Karachi, Pakistan.