Star Shipping Pakistan Handles 2 Heavy Gear Boxes
22nd June 2020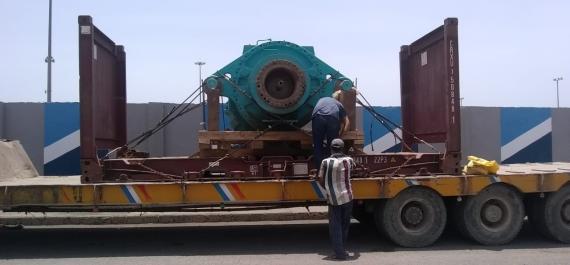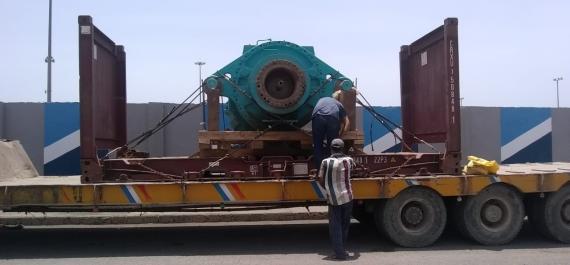 Last week, Star Shipping Pakistan handled the urgent lifting, transportation and delivery of 2 heavy gear boxes from a Jhimpir Wind Power Site to Karachi Port during the COVID-19 lockdown in the country.
Each gear box weighs 16tn (dead weight) and on arrival at Karachi Port (SAPT), they were loaded on a vessel and shipped to Shanghai, China.
The extremely hot summer weather at the Jhimpir site with high humidity and dry air made it a difficult task for the professional and expert team at Star Shipping who utilised a 80tn mobile hydraulic crane for the safe lifting of the gear boxes and used 2 low-bed carriers for the delivery.
Despite the extreme heat, the operations ran smoothly thanks to the efficient services provided by Star Shipping.
Muhammad Kamran at Star Shipping concludes; "We are pleased to have provided maximum support to our valued client and believe that these successful achievements build a positive momentum for our organization."