Starting 2020 with a New Member in Namibia - Pronto Global Air & Ocean Freight
6th January 2020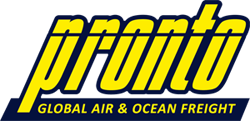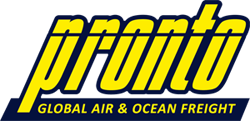 We are very pleased to start 2020 by introducing Pronto Global Air & Ocean Freight as new members in Namibia! With offices in Windhoek and Walvis Bay, they are FIATA registered and offer an impressive range of project and abnormal cargo handling services to a comprehensive list of different industries.
Peter de Villiers at the company says: "Pronto Global Air & Ocean Freight is proud to be a 100% Namibian, privately owned, totally independent company. Our independence gives us the flexibility to source the best deals and services available to our customers and partners and we are committed to the safe and timely movement of project cargo by ocean, road or air. Our specialized and highly experienced personnel professionally support our capabilities in global transportation.
My colleague, Erich Heimstädt has a background in the oil and gas sector which gives us a specialised insight into the industry but we are also well-experienced and fully capable in handling various shipment types. We have extensive knowledge and experience in handling a wide range of big and intensive projects including riser joints, cement silos, 100tn+ cable reels, offshore bunkering, offshore drilling projects, uranium, copper, zinc, gold, tantalite, mining equipment, sensitive solar plant equipment, windfarm cargo, locomotives, vehicles, transformers, turbines, crusher equipment, earth moving equipment, offshore anchors, rails for railways, brewery cargo, live game and many other heavy lift and abnormal cargo as well as dealing with loading, unloading, lifting, mobile cranes and chartered vessels and flights."
"We are extremely confident in providing PCN members with the high level of service and communication required for specialised projects and irrelevant of the size, we have the experienced staff to ensure we get the job done. Pronto will not let you down!"
A recent shipment handled by Pronto Global Air & Ocean Freight is photographed below.