The Goodrich Team are 'Passionate about Projects'
2nd June 2017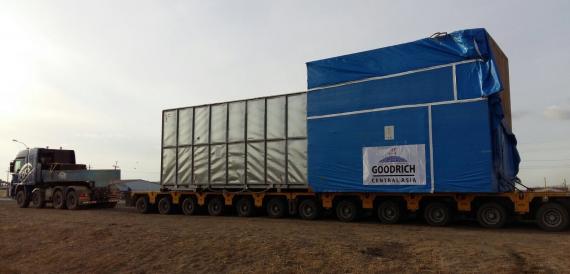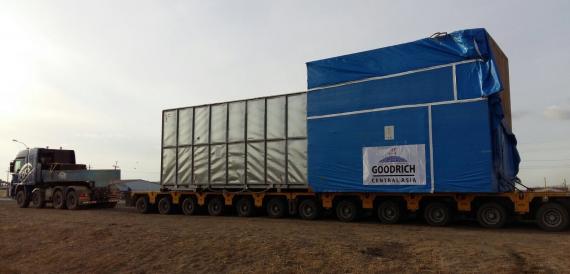 We are pleased to approve Goodrich as new members in Kazakhstan and Afghanistan. The company are 20 years old and their offices are located in Almaty and Atyrau in Kazakhstan and Kabul, Kandahar, Mazar-i-Sharif and Jalalabad in Afghanistan. They come recommended by current PCN members and offer project forwarding and heavy lift by rail, road, sea and air as well as many additional services.
Goodrich has over a decade of experience in carrying out project cargo logistics with an impressive list of customers. Sanju K. Mani (General Manager of Goodrich Central Asia in Kazakhstan) states; "We can confidently meet the specific needs related to project cargo and heavy lift and can be relied upon as a dependable logistics partner, providing services and equipment for projects and cargo of all sizes and shapes. Our Projects Division's motto is 'passionate about projects' and keeping this in mind, we have repeatedly proved our capabilities in the safe, sound and timely delivery of project consignments including a range of additional services from dismantling to installation. The latest addition to our own fleet of FR's can hold up to 53mtn.
Since our inception in Kazakhstan, we have been heavily involved in the Caspian region serving oil, gas, mining and construction projects. Working as the preferred agent for Expo 2017 related projects in Astana as well as FGP-TCO related projects in the Caspian region, we have moved a whopping 16 charter flights in 5 months. In Afghanistan, we have a strong team on the ground and move a lot of transformers from India, China and Europe to the country for power transmission projects."
"We are keen to become active members of PCN as it is one of the best networks, especially for project cargo and with its limited size in each country, membership will definitely add value to what we offer to our clients and partners."
Please click on the gallery below for details and photos of some recent projects handled by Goodrich.