Transport Logistica Provide Customised Solutions for Heavier, Wider, Higher or Longer Needs!
2nd October 2020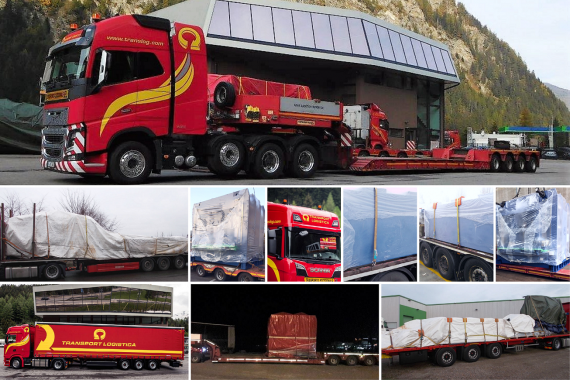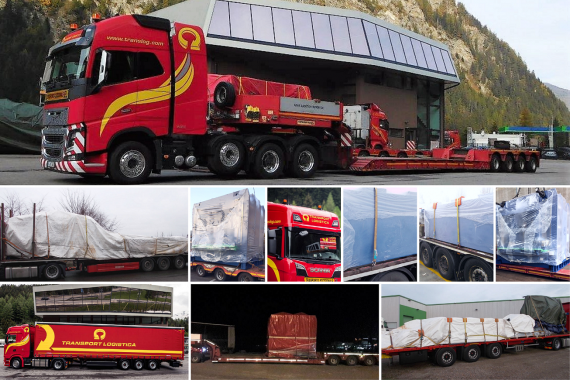 We are pleased to approve Transport Logistica GmbH as new members in Austria. The company are experts in oversized and heavy cargo transport and are ISO 9001 and 14001 certified.
Ira Krope (Project Manager) says; "We offer unique, cost-efficient, on-time project logistics concepts - 24 hours a day, 7 days a week. With a modern fleet of 300 special trucks for carrying abnormally large and wide loads, we develop an individual and customised approach to each project.
Located in Gries am Brenner with good transport links, we are ideally placed to meet any project requirements. For industries such as agriculture, construction, power & energy, shipbuilding & mechanical engineering, plant construction, railway, oil & gas, manufacturing and mining, we always find a safe solution.
We are a family-owned business with almost 50 years' experience in the industry and an excellent, multilingual team whose integrated knowledge make us a strong and competitive logistics player. Our formula for success is thinking outside the box!"
"Transport Logistica provide tailor-made solutions for any heavier, wider, higher or longer needs!"
A featured project handled by Transport Logistica was for a leading world manufacturer of wood-based panels. The project consisted of 220 trucks divided in 7 separate lots with 47 oversized loads and 173 standard. The supplier was based in Italy and the delivery destination was in Belarus with the total shipment reaching 4,400tn. The oversized units included 7 at 3.6 x 3.4 x 3.7m and 33tn each and 40 at 13.6 x 3.3 x 3.4m and 22-25tn each.
Ira explains; "The challenge of this project was the strict coordination of the cargo loading and delivery with each lot consisting of a fixed schedule with exact times. As soon as the production line was manufactured, the completed lots were shipped after customs clearance and delivered to the installation site. A team of specialists and engineers from the manufacturer assembled the incoming equipment at once which reduced storage costs. Also specific was that, according to the agreement, any cargo transshipment was strictly prohibited so we had to arrange our special equipment for a direct delivery.
The coordination between us and the shipper, consignee, customs brokers, engineers, assembling workers and our great customer was perfect and we all worked like a big team. Every day we sent an updated status of the cargo to all the parties so everyone could coordinate their further operations. Everything ran smoothly and on time with all the cargo delivered safely on site."