Turnkey Solutions for Complex Projects at Austromar Hungary
19th August 2020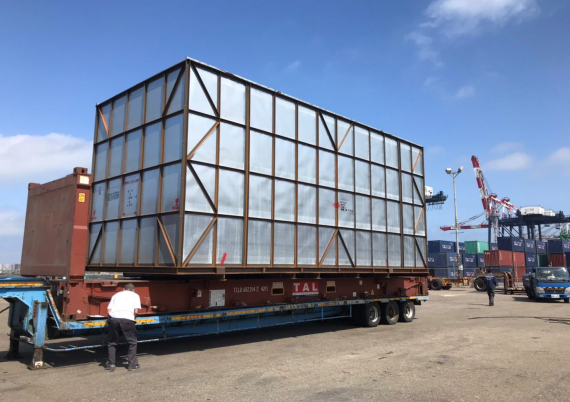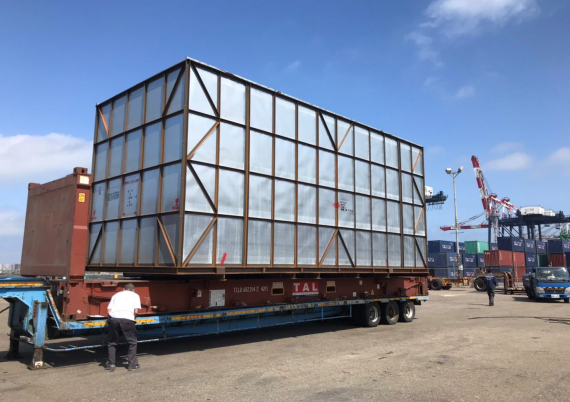 We are pleased to welcome Austromar as new members in Hungary! Based in Budapest, they are registered with FIATA and the Association of Hungarian Forwarders. The company provides turnkey solutions for complex OOG & project logistics shipments.
Their main strengths include:
EUROPEAN INLAND SERVICES
Project Setup and Planning: We select the best combination of all the possible transportation methods & seaports, whether the pre or on carriage is via land, river or rail.

Trucking Solutions: We sort out the optimal equipment and obtain route permits & professional escorts.

Barge Transport: We provide open barges & towing with a full scope of services.

Port Manipulation: Organising & supervising port handling of oversized & heavy cargo, container positioning, storage, loading & lashing.
OCEAN SOLUTIONS
OOG and Over-Dimensional Cargo on Special Containers: On flat-racks & open-tops, offering an alternative solution to the commonplace breakbulk carriers.

Breakbulk and RO-RO Services: Transporting high & heavy vehicles, agricultural & construction machinery as well as oversized, static cargo using roll trailers.

Project Logistics and Chartering: The transport of heavy pieces & machines, steel products, bulk cargo and many others by multipurpose heavy lift vessels.
---
Some examples of recent work handled by Austromar Hungary is shown in the gallery below featuring:
An OOG shipment imported from Taiwan to Hungary of a machine in a steel crate loaded on a 40'FR at 11.5 x 4.0 x 4.2m (39.5tn).
"Due to the size of this OOG shipment, we encountered many challenges throughout the route with very limited sailing and carrier solutions. We had to modify the POL to Taichung instead of Kaohsiung because of tunnel height restriction at the port entrance and instruct the ocean carrier to change the original feeder route to a direct FE-Adriatic mother vessel option because the final POD is unable to handle at feeder-station such a cargo weight."
A breakbulk shipment of 120tn (320m3) exported from the Eastern part of Hungary to Port Klang, Malaysia.
"Machinery was packed into 3 crates and 2 weeks prior to loading, we received a post-authenticated measurement where the height and weight combination exceeded the international road haulage option. So the entire pre-carriage had to be reorganized from direct transport to the inland and river barge combination on the Danube-Rhine corridor. In spite of the tight deadline, we reached the breakbulk ship without delay."
A RO-RO shipment of 380tn (270m3) consisting of 11 pieces of steel reels on 6 roll trailers from Koper to Hong Kong.
"It was a challenge to obtain the necessary MAFIs at Koper but after continued discussions we were able to push the carrier to take the empty equipment from a transhipment port and bring them to Koper on the same vessel that we booked to Hong Kong. Despite the fact we had extremely limited working hours, we were able to unload the MAFIs from the vessel, load and secure the cargo and re-load on the same vessel in order to avoid any delay in the shipping."