Urgent Shipment of Generators by Intertransport GRUBER & Gold Star Consulting
12th October 2016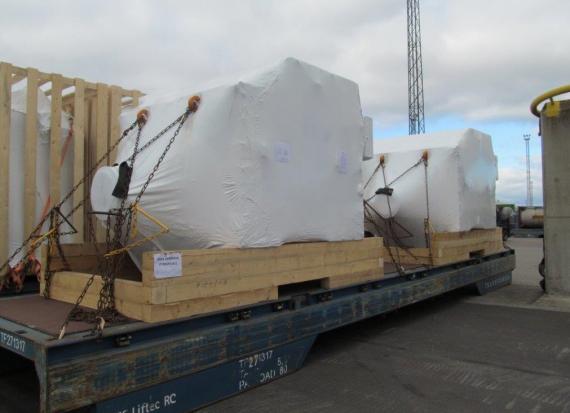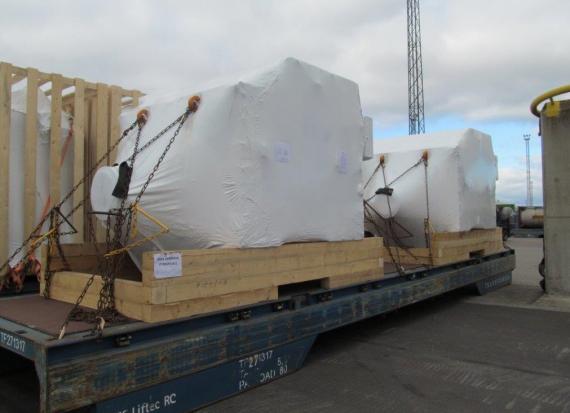 Intertransport GRUBER (PCN members in Germany), with the help of Gold Star Consulting (PCN members in Russia) are handling a notable urgent shipment from Estonia to Germany.
The shipment consists of 5 generators collected on FCA terms from Jüri in Estonia and delivered to the Duisport Heavy Lift Terminal in Duisburg, Germany on DAP terms. Each generator weighed 30.9tns and measured 4.20 x 3.09 x 2.93m.
Project Manager at Intertransport GRUBER, Patrick Sommer explains; "All 5 generators were collected from the client's site on 06/10, transported via truck from Jüri to Port Paldiski (Estonia) and loaded onto a ferry on 07/10. They were then shipped to the Port of Antwerp (Belgium), arriving on 11/10 and the cargo is now making the onwards journey by truck to the final destination of Duisburg (Germany) to be delivered on 17/10."
Please click below for photographs of the generators in transit.
http://www.gruber-logistics.com