Welcoming FORTRANS in Cameroon!
22nd April 2020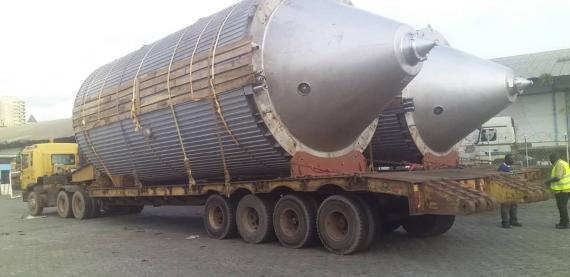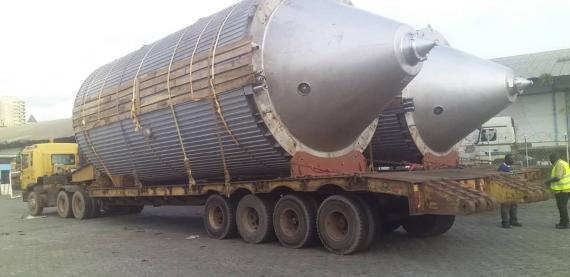 We are pleased to welcome FORTRANS SA as new members in Cameroon. Their offices are located in Douala along with a total of 2,500m2 of secure warehousing. They offer a thorough range of project cargo and related services.
PCN President, Rachel Crawford says; "As we all struggle with the COVID-19 outbreak, we are seeing an increasing number of companies turning to PCN, as they recognise the importance of belonging to a strong, global network. For forwarders who handle project cargo and heavy lift, joining an established network sooner rather than later puts them in the best position for when the outbreak dissipates and joining organisations like PCN could be essential to the survival of many companies. Remember, after night comes day and this current situation is temporary – it really is more important than ever to pull together. Since the outbreak, we are delighted to have further strengthened and expanded our network with the introduction of 2hm Logistics (Slovenia), LBH (Mozambique), EZ Link (Taiwan), Sealand Shipping and Inland Services (Burkina Faso) and today we welcome FORTRANS (Cameroon)."
Estelle Nyemeck at FORTRANS introduces the company; "We offer a comprehensive range of services aimed to simplify and speed-up transport and logistics operations whatever the size. With complete solutions, we ensure a high level of service using the proper technical and material resources. Our core values include respect for our staff and the demonstration of constant care, humility and righteousness. Our reputation and success depends on how we apply these values to our business every day. Our teams have developed a strong customer-focused culture and a genuine spirit of service, ensuring that we create and maintain long-lasting business relationships based on trust. Our independence and financial strength also provide valuable security for our business partners."
"Being a reliable agent in the Central Africa area, we are looking forwarding to working with the logistics experts of PCN around the world as well as allow others members to take advantage of the markets of Cameroon and neighbouring countries."
Photographed above is an OOG shipment of silo tanks handled by FORTRANS from Douala Port in Cameroon to Bangui, Central African Republic. The project began with all preparation and planning as well as guarantees, clearing and administrative formalities done before the arrival of the cargo at Douala Port. On arrival, the silos tanks were loaded onto low-bed trucks, GPS formalities were finalised and they took to the road with the required OOG cargo escorts.
Estelle explains; "The principal challenge was the bad condition of the road between Bouar and Bangui in the Central African Republic but our low-bed trucks had been fitted with new tires which performed well and allowed us to arrive at Bangui for delivery without any major problems."