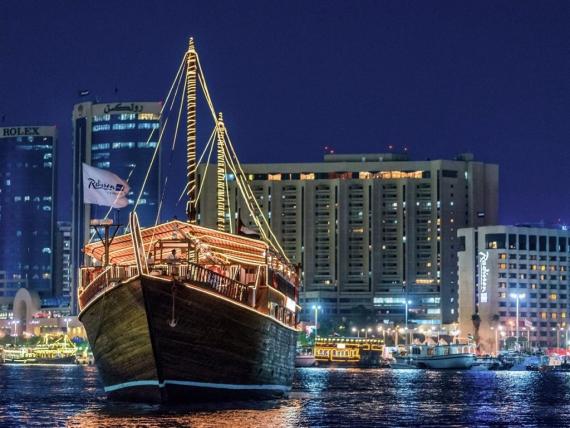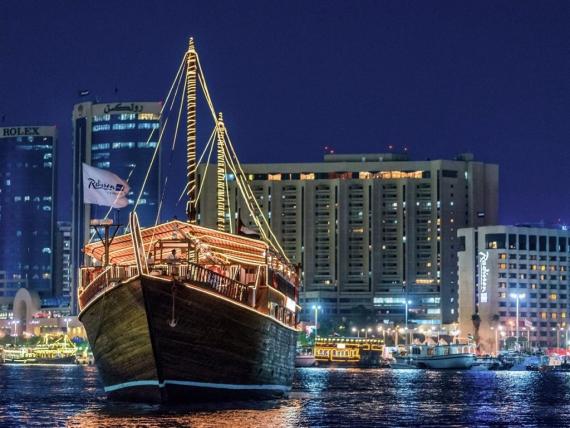 Meeting face-to-face and building closer relationships (and friendships) is a valuable tool in forwarding, which shouldn't be underestimated. Knowing who you are speaking to automatically builds confidence. See our photo albums.
We are delighted to announce that our 11th Annual Summit will be held from 27-29 November 2022 at the Radisson Blu Hotel, Dubai Deira Creek..
Did you know one-third of the world's population live within a four-hour flight of Dubai?
The emirate's geographical location between the east and west makes it ideal for international meetings.
Our venue is located next to traditional souks such as the Gold & Spice markets, and is a few minutes away from the Burj Khalifa, shopping malls, and the Dubai Frame. All their newly renovated rooms boast a private balcony with stunning views of the Dubai Creek. Located right beside the Union Metro station, it offers convenient, direct access to the entire city.
Our First Chance To Meet!
After such a challenging 2 years, it will be fantastic to meet each other in person again. Our first evening together will be all about celebration! We will meet on Sunday evening for an exclusive Dhow Dinner Cruise. Upon arrival, we will receive a welcome of cold towels, fresh dates, and Arabic coffee. We will then enjoy a two-hour cruise on a traditional wooden dhow with an international buffet dinner from the 5-star hotel catering team. Spouses who have paid their additional fee are welcome to join us.
1-2-1 Meetings
Once the Registration Fee is paid, delegates are able to pre-arrange 1-2-1 meetings prior to arrival. Our online system has thought of everything so our delegates will be fully prepared with all the necessary information including an easy to read schedule for mobile devices. See example. Additionally, as the system is 'live' which means you can book new meetings during the event if an existing one is unable to go ahead for any reason – maximising your time and ensuring that you get a chance to meet as many companies as possible.
Group Dinner
On Monday evening, we have arranged an exclusive Middle Eastern Group Dinner at the award-winning Aseelah Restaurant. Translated from Arabic, Aseelah means "one belonging to a great heritage and family" – so in our case this is PCN! The relaxed ambience features a blend of culture, heritage, and hospitality with a modern twist. It's stylish interior, as well as its equally beautiful glass-walled terrace, makes it a great venue for us to relax after a busy day in the meeting room.
"Project Freight Forwarding is all about building relationships with partners. PCN recognizes the importance of meeting face to face and organizes the venues to allow for owners, executives and the new generation to meet in person, discuss business and build long lasting relationships, trust and friendships. The mixture of meetings, activities and learning opportunities such as the infovideos differentiate PCN from other networks. It offers a lot of learning opportunities." Maria Misurka, VP & Managing Partner, SCACLI (Canada)
No Registration Deadline
Online registration does not close, but payment must be made before the start of the event. Bear in mind that most delegates will have a full diary of 1-2-1 meetings, so it's definitely better to register early and fill your schedule.
To register your place, please log-in to our Meeting Hub.
---
---
Next Virtual Event: 17-21 April 2023
In between our annual face-to-face events, the PCN team allocate a series of consecutive days where all Members are invited to participate in virtual meetings (at no extra charge). Members can set their local time zone and then instantly view the agenda so that they can make themselves available or unavailable in the dedicated meeting slots. The next Virtual Meeting event is from 17-21 April 2023 - the perfect opportunity to follow-up on our face-to-face meetings! See our Meeting Hub.