31 Years of Success at Nonpareil International in the Philippines
16th November 2021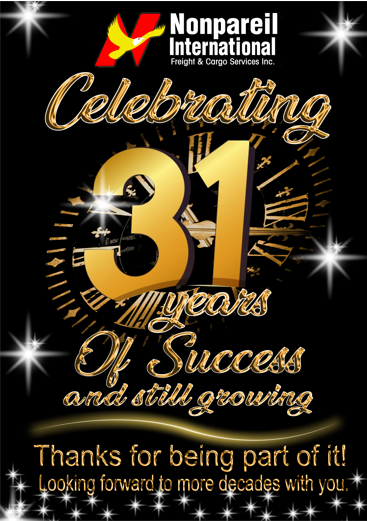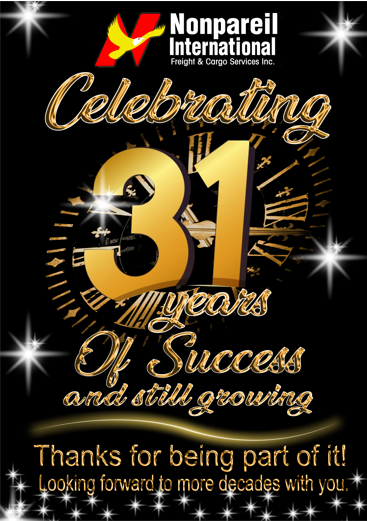 Congratulations to Philippines member, Nonpareil International Freight & Cargo who are celebrating their 31st anniversary! The company was established on November 14, 1990.
"Celebrating 31 years of success and still growing! Thanks to all our partners for being part of it - We are looking forward to many more decades with you!"
Many happy returns to all at Nonpareil and well done on 31 successful years in the industry.