An Impressive Range of Tailored Services at Bee Logistics
1st November 2018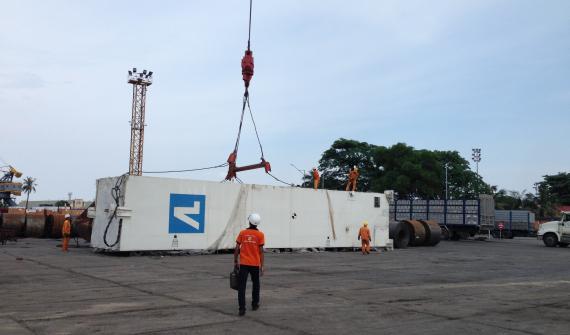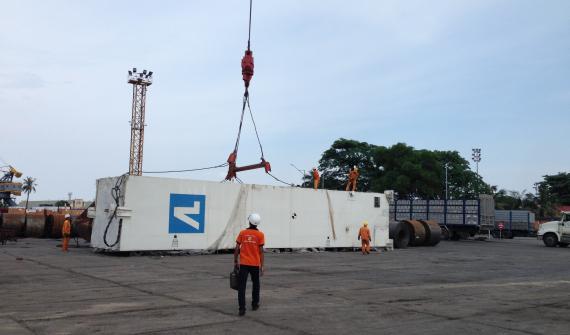 We are pleased to approve Bee Logistics as new members in Cambodia and Myanmar. With offices located in Phnom Penh and Yangon, they offer an impressive range of tailored project cargo and heavy lift services including oversized & overweight cargo transportation, breakbulk, chartering, RO/RO, multimodal, budget calculations, site & route surveys, loading & unloading, lashing & unlashing, license registration, installation & uninstallation, customs clearance and project management. Sandy of the Business Development Team at Bee Logistics says; "We are keen to develop project work with PCN members as well as breakbulk, RO/RO and chartering."
"Whether we need to ship oversized containers or large high-value units, the Bee Logistics specialists treat each shipment with care and attention!"
Three recent projects successfully handled by Bee Logistics are photographed in the gallery and outlined below:
3 units of equipment for APB Alliance Brewery Company arrived at Yangon in Myanmar from Hamburg in Germany. The 3 units consisted of 2 x 40'HC and an OOG 20'FR. Bee Logistics were responsible for the transportation from port to jobsite by low-bed trailer, unloading using mobile cranes and soft lifting slings to avoid damage, careful lifting at site and vertically lowering and installing the equipment at a precise spot.
3 units of construction equipment were transported from Hong Kong to Yangon in Myanmar. The 3 pieces measured 8.00 x 2.10 x 0.78m (10tn), 1.50 x 2.20 x 0.78m (2.3tn) and 3.90 x 2.27 x 2.60m (8tn). Bee Logistics were responsible for the transportation from port to jobsite by long trailer, unloading and careful lifting at the site.
Delivering cargo to Samsung factory including handing from port, barge transportation, unloading at jobsite and installation.