Anker Logistica y Carga Deliver 2 Natural Gas Compressor Units
21st October 2020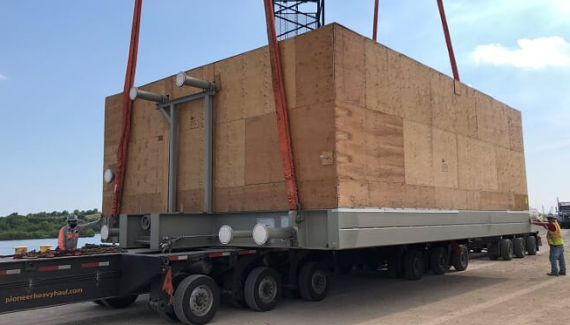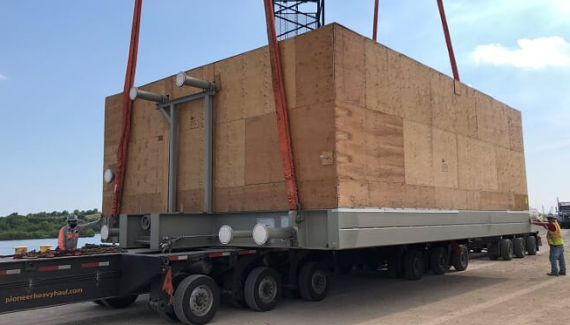 Members in Colombia, Anker Logistica y Carga recently handled a project of two natural gas compressor units moved by land from Canada to Houston then by ocean from Houston to Tolú and onwards by land to the final destination. The whole shipment comprised of 8 big and heavy pieces of cargo (2 compressor main structures, 2 cooler units and 4 containers with disassembled parts and accessories).
Andrea Manrique of Anker Logistica y Carga explains; "The challenge for this project was the coordination of the entire process including enlistment, preparation of all documentation, preparation of the whole shipment for transport, movement of the cargo, customs processes and final delivery in Colombia. The cargo included single pieces with weights of 65tn each which is a rare heavy shipment for the unloading port of Tolú.
For the transport of the 65tn pieces, which were over 12m in length, we had to obtain special permissions in three Colombian states to make the journey on the highways. The whole Anker team were involved in the preparation and execution of transporting the cargo from the port to final destination. On arrival, our client also had to remove the front door to get the units inside for the unloading process.
All of these logistics processes were handled in the middle of the Covid-19 emergency and all our staff at the port, on route to the final destination and during the unloading process had regular testing as well as ensuring all security procedures were followed to make the operations possible. Our Quality & Security Department provided all requirements to guarantee the safety of all parties.
Our main ally for this project was the carrier, giving us complete support at origin to move the whole shipment from Canada to Houston and then to Tolú, Colombia. Anker was once again, the only project cargo agent to manage this kind of shipment in Tolú!"
Please click below for photos of the operations.