Another Successful Project for FORTUNE Italy
7th May 2014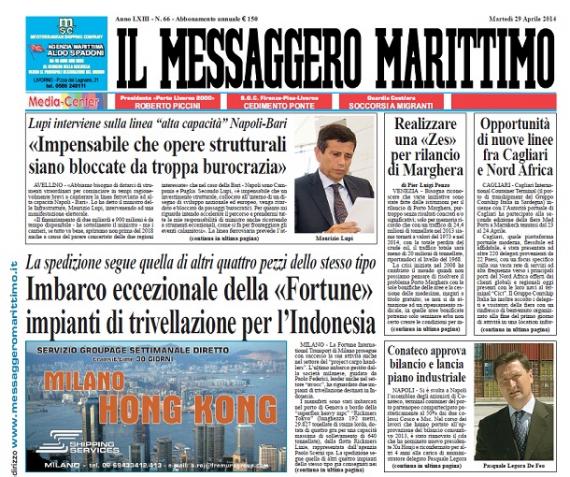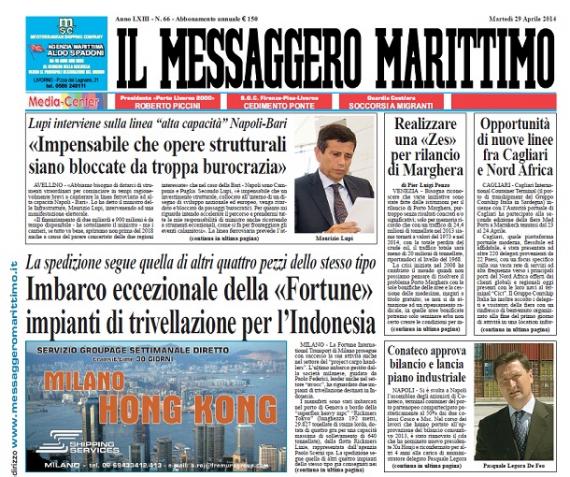 Fortune Transport loaded on-board a Rickmers vessel in Genoa, two drilling systems produced in Italy and destined to Indonesia. The project involved over 1.200 cbm of heavy equipment and project cargo. These are in addition to other four similar drilling systems having already been shipped in the past months. And more are expected to move in future.
Director, Paolo Federici said "The operation does not end with the arrival of the ship in Jakarta: the final destination is a smaller island in the Indonesian archipelago where the goods will be delivered (from FPS JAKARTA, being the agent there) with the use of special barges.
In short, high professionalism, management skills and knowledge of the area, as well as a great network (both FORTUNE Italy and FPS Indonesia belongs to "Project Cargo Network") are highly valuable and time-tested guarantee of their success."
The project made it to the front page of Messaggero Marittimo.
Here are some photographs taken during boarding operations.