ATLAS with Execution of Two Major Projects
29th December 2018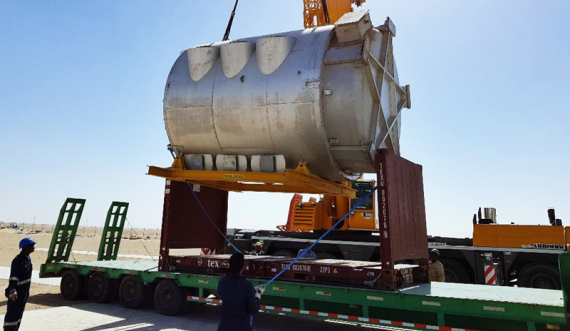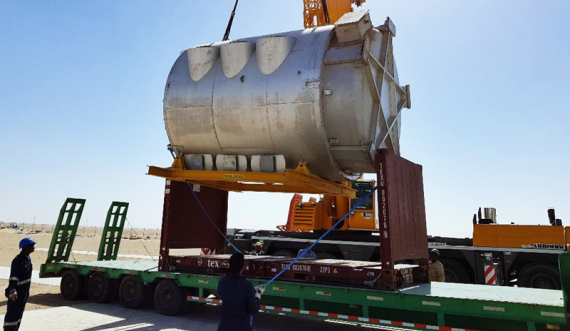 Project #1 - November, 2018
In November 2018, ATLAS exported a salt melting furnace and its accessories from Shuaiba Port in Kuwait to Valencia, Spain for their client Herlogas.
The job had to be completed within a week due to the impending expiry of the temporary bond obtained from the Kuwait customs.
ATLAS' scope of work was to move the complete cargo (dimensions of 5.3 x 4.4 x 4.1 m and weight of 27 MT) and equipment by sea.
Since this was an ODC, ATLAS had to arrange their own equipment to cross load the container.
The furnace was of sensitive material and ATLAS couldn't directly expose it to metal chains, so they hired a third-party to make cushions for them which were used before lashing the cargo in during transit from Dubai.
Project #2 - December, 2018
In December 2018, ATLAS exported prefabricated building structures and glass wool insulation materials for multiple clients, including Kimmco-Isover and Kirby Building Systems.
The first set of dimensions for ATLAS' first export were standard trucks (12 meter side walled) and standard dry containers with cargo weighing between 12 to 24 tons. For their second client it was standard trucks (12 meter side walled) and standard dry containers with cargo weight ranging between 4 to 12 tons.
The mode of transportation used was a combination of sea and land. By road the origin was Kuwait and the destination was GCC & Levant Areas. By sea, origin remained the same but the destination was Qatar, Yemen, Africa, Cyprus & Pakistan etc.
All the problems and delays were handled by ATLAS by pre-planning container bookings with various shipping lines as per the destination requirement of client.
ATLAS coordinated with the transportation department to have the required number of trucks on standby. ATLAS also had round-the-clock operations coordination with the loading team at the factory to make sure export customs documents were issued accurately.