BAJ Freight and Logistics Announce New Office Complex
7th September 2021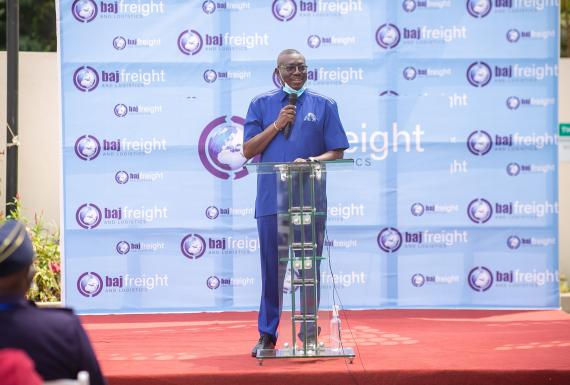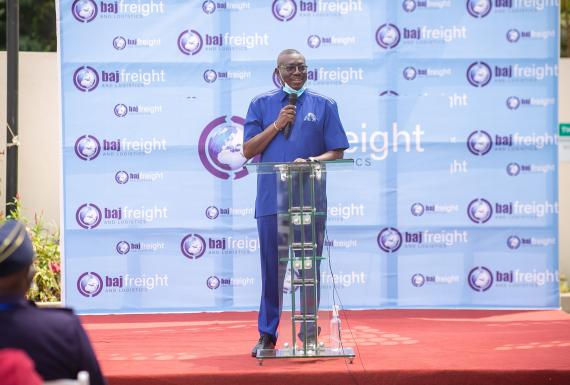 Members in Ghana, BAJ Freight and Logistics have recently announced an impressive new office complex as well as successfully achieving ISO certification.
Founded in 2009, the management of BAJ embarked on a journey of building a world class logistics services company. After 12 years of successful operations, the company has constructed their own 3-storey head office complex with complete office space and warehouses in Community 3, Tema, Ghana.
The company has also successfully migrated its Occupational Health and Safety Management System from OHSAS 18001:2007 to ISO 45001:2018 and added ISO 9001:2015 Quality Management System (QMS) and ISO 14001:2015 Environmental Management System (EMS).
A photo exhibition showcasing the achievements of the company was held on the rooftop of the new head office complex. The exhibition brought to light the huge contribution the company had made to Ghana's economy through the provision of unparalleled services to customers across major industries. See the gallery below for pictures.
Opening the photo exhibition, Shareholder and Founding Director, Mr. Fred Bart Simpson said; "BAJ Freight and Logistics has transitioned over time to become one of Ghana's key logistics company and a key contributor to the country's growth - providing jobs and economic mobility for key industries as well as supporting local communities and the youth. Our doors are open to corporate Ghana and the general public to come in and do business with us. We are fast, safe and simple - we do it the BAJ way."
In his welcoming address, the CEO of BAJ Freight and Logistics, Mr. Joseph Kojo Biney indicated that the ISO certification was dedicated to their loyal customers who over the years have helped in the moulding and shaping of the company; "To BAJ, this is a sign of dedication to continually provide clients with quality services to meet and exceed expectations as well as an assurance of the best in the industry. The company affirms its position when it comes to an environmentally friendly and safe atmosphere to do business. The new corporate head offices are christened 'BAJ Place' and are a testament of the company's commitment to partner their customers for the long haul and provide a serene environment for our customers, staff and the general public."
Founding Director, Shareholder and Chairman of the ISO Implementation Steering Committee, Mr. Ato Quagraine also said; "As a Company, this is evidence that we have truly come of age. With the new certifications, we are putting our company on the global stage in the provision of logistics with quality, health, safety and environmentally accepted standards within the global marketplace."
The Guest Speaker for the occasion, the Director General of Ghana Ports and Harbours Authority, Mr. Michael Achagwe Luguje recounted the success story of BAJ Freight and Logistics in his keynote address and how they have pursued sustainable business practices as a key ingredient to their success and resilience. He encouraged other companies in the sector to emulate the story of BAJ Freight and Logistics.