CF&S with Another Impressive Oversized Cargo Project by Rail
9th July 2020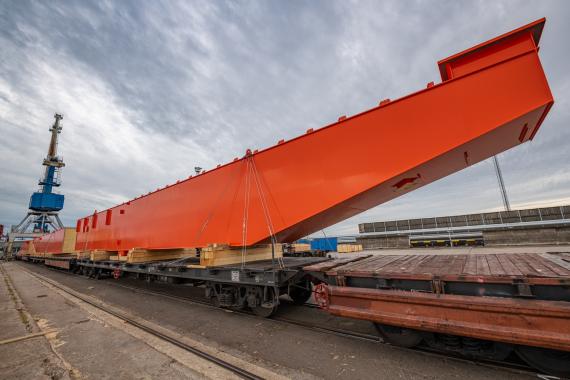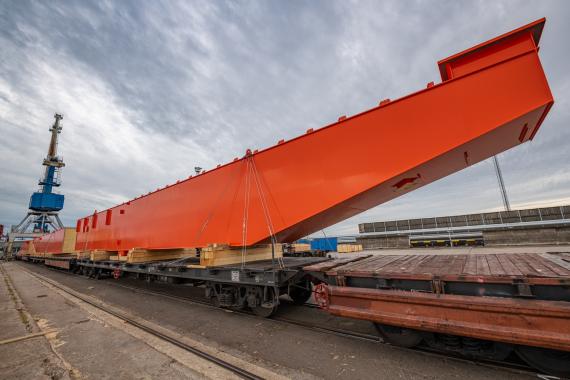 Last month, CF&S took care of huge bridge crane beams that arrived at Paldiski South Harbour in Estonia by road on special sliding trailers.
Each unit weighs 41.2tn and measures 30m long. Considering the dimensions of the cargo, CF&S used 13 railcars including buffers making the total length of the train at 220m. Please click the gallery below for some impressive photos.
As a result of their well-coordinated work, the long transport line was successfully sent by rail to Tuapse, Russia.
CF&S have once again reliably supported their client by providing professional and smooth services in oversized cargo transportation.
For further information please contact project@cfs.net.