Conveyor Logistics Handle Over-Dimensional Cargo for Power Station in Bangladesh
15th February 2017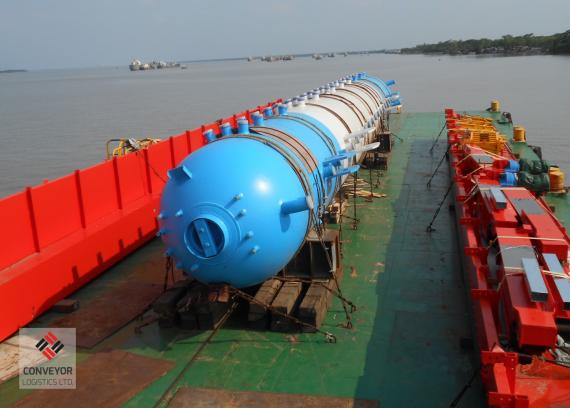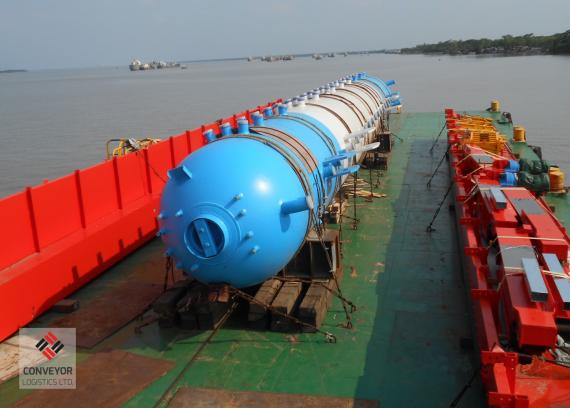 PCN members in Bangladesh, Conveyor Logistics were recently employed to receive over-dimensional and heavy cargo, consisting of a drum, deaerator and stator assembly, and arrange the inland transportation by road and river to make the delivery to the job site.
The cargo was received from the mother vessel at Mongla Port and transferred to flat barges to be transported by river to Balashi Ghat. They were then unloaded by RORO method and transported as close to the plant area in Dinajpur as possible before using SPMT's to move the cargo the final distance to the power plant. Details of the cargo are listed below:
Drum: 19.80 x 3.22 x 2.37m / 199tns
Deaerator: 26.80 x 4.95 x 4.08m / 90tns
Stator Assembly: 8.10 x 3.80 x 3.87m / 195tns
Project: Extension of Barapukuria Coal Fired Thermal Power Station 275mw (3rd Unit)
EPC: Harbin Electric International Company Limited
Project Location: Dinajpur, Bangladesh
Please click on the thumbnail gallery below for photos of the operations.