CSS with Delivery of Over-Dimensional Cargo in Bahrain
5th March 2020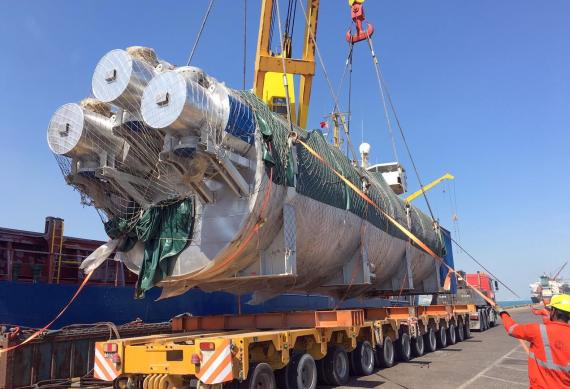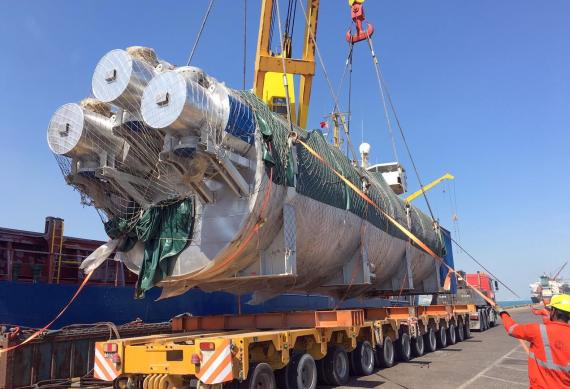 Bahrain members, Consolidated Shipping Services (CSS) are pleased to share the impressive photos in the gallery below and details of an ongoing project they are currently handling for a Power & Desalination Plant in the country.
The cargo transport from Bahrain KBSP Port to the final site included over-dimensional and general cargo and the scope of work handled by CSS has included:
Receiving the cargo under hooks at Bahrain KBSP Port, movement to the port storage and storage on stools;
Customs clearance and inspection of cargo as well as export clearance for the barge for onward transportation;
Transportation of all cargo and accessories.
Mr. Narayan Tagore at CSS says; "The movement had considerable challenges including arranging the receiving of the cargo at the last moment, shifting the equipment within the port, putting the cargo on stools and mobilizing suitable trailers for the delivery from the port to the consignee's site as well as all documentation and customs clearance for the import, the import handling and continuous follow up and coordination with all parties in order to complete the deliveries on time."
"We are very happy that everything fell into place and worked as planned and we look forward to the same process and handling in the forthcoming vessels!"
For any queries, please contact info@cssbahrain.com.