DC Logistics Brasil Report Shipment of Machinery with Support from Parisi Grand Smooth Logistics
26th May 2021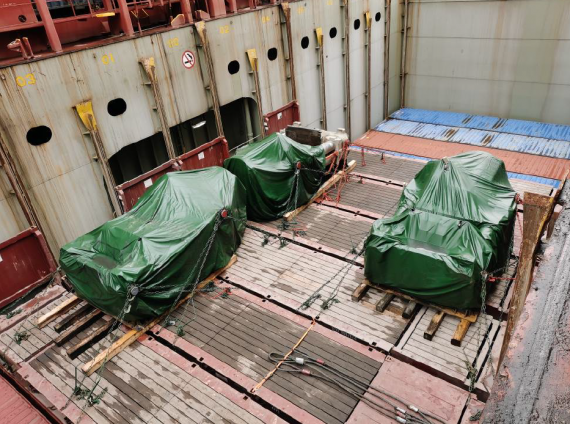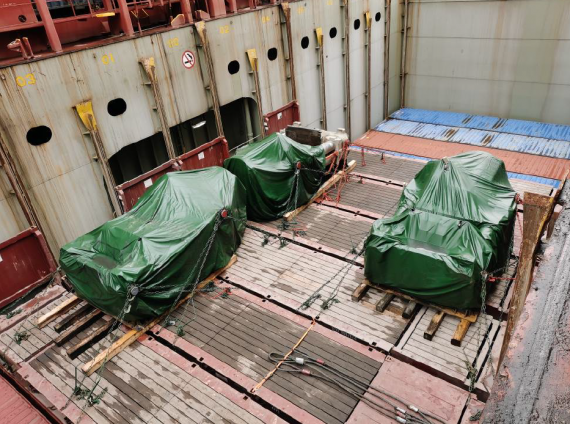 DC Logistics Brasil recently handled a critical project shipment of press machinery from China with the support of their fellow PCN member, Parisi Grand Smooth Logistics.
Project Specialist at DC Logistics, Dimitri Mattos explains; "The shipment consisted of 3 heavy pieces each weighing 74.5tn plus 2 x 40'DC and a 20'DC. All the cargo was loaded in the same vessel as the importers in Brazil needed to receive the combined cargo (breakbulk and containers) in the same BL for customs reasons. Due to the pandemic, space on vessels was very limited which was another challenge, but with support from the carrier, a suitable solution was agreed with the customer.
The 3 heavy pieces were loaded in China as breakbulk on a bed of flat racks, directly from the shipper's truck. Everything was smoothly handled at Shanghai with support from Parisi Grand Smooth Logistics. At destination, the unloading was also done directly onto the trucks in order to reduce cargo handling."
POL: Shanghai, China
POD: Itajai, Brazil
Cargo: 3 units of press machinery for the tile industry, each measuring 520 x 290 x 250cm and weighing 74.5tn, plus 2 x 40'DC & 1 x 20'DC.
Please click the gallery below for photos of the loading onto the vessel.
http://www.dclogisticsbrasil.com