Delta Maritime & Steder Group Cooperate on Complicated Transshipment at Piraeus Port
6th January 2017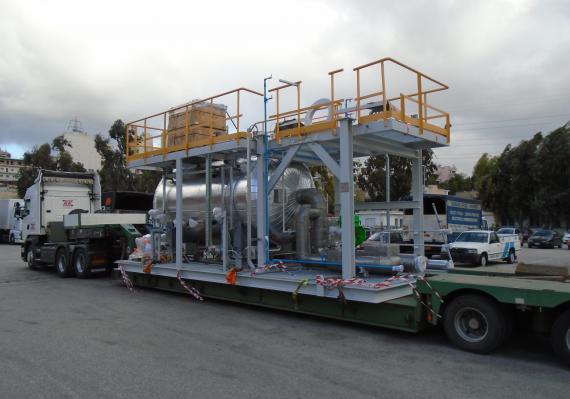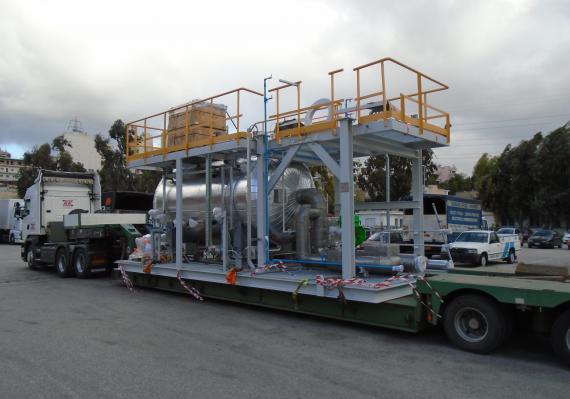 Delta Maritime (members in Greece), in cooperation with Steder Group Logistics (members in Romania), have recently arranged the complicated transshipment operations in Piraeus Port of the below listed cargo (pictured in the thumbnail gallery).
Stainless-steel Tank: 14mt / 8.69 x 3.26 x 4.36m
Stainless-steel Degassing Tower: 3.2mt / 2.96 x 2.81 x 4.00m
Steel Frame: 1.25mt / 6.75 x 3.43 x 0.50m
Delta Maritime expertly handled the loading of the cargo at the shipper's premises, the special on-carriage to Piraeus Port as well as the careful stuffing of the cargo which was placed onto 2 x 40' Mafi units and lashed at all contact points. The entire shipment was then safely and successfully loaded onto Grimaldi's RO/RO vessel in the shortest possible time, thanks to Delta's experience and their taking into consideration of the Christmas holidays.