Element International Completes Movement of Locomotive
11th December 2020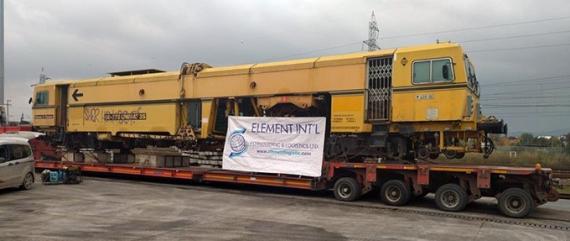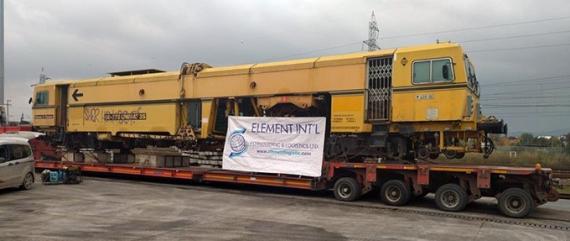 Element International Forwarding & Logistics were recently requested to ship a Plasser & Theurer locomotive from Gebze Train Station in Turkey to the nearest port of Gemlik for shipping to Vigo in Spain by a breakbulk carrier.
Bilge Guzelocak at Element International comments; "The field size at Gebze Train Station was too restricted to properly load the locomotive on a 18-axle hydraulic lowbed with three cranes, so we had to move the machine by rail to another available train station (Köseköy) with more space. However, the exit was also too restricted for us to make the necessary U-turn, so we had to arrange the removal of the door and a mast to provide a sufficient angle for the turning.
Once we delivered the machine to the port, we unloaded the machine onto a 72' MAFI using cranes and finished the lashing operation with 28 chains and 6 x 3m wooden beams."
Cargo: Plasser & Theurer Locomotive Machine
Total Gross Weight: 62tn
Length: 22m
Project Scope: Railway delivery from Gebze Train Station to Köseköy and inland transportation to autoport followed by 3 cranes.
"Element International Forwarding & Logistics is a company with our own offices in Mersin, Istanbul, Izmir and others. We specialize in industrial projects and our experience covers a wide range of different cargo, industries and locations. Our previous customers have included international oil and gas companies, manufacturers, infrastructure, aviation and heat & power plants. Please contact Bilge Guzelocak on bilgeguzelocak@elementlogistic.com for more information."