Europe Cargo Load MV. Rochefort at Antwerp Port
26th March 2018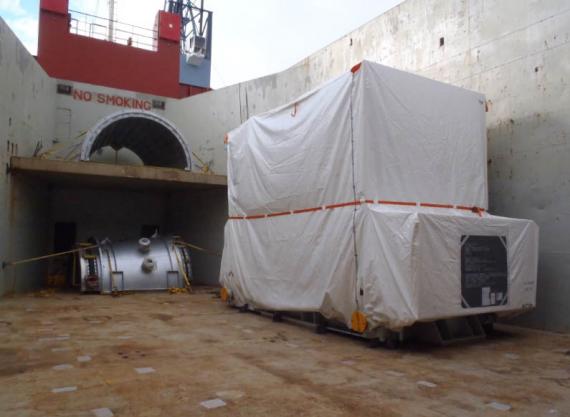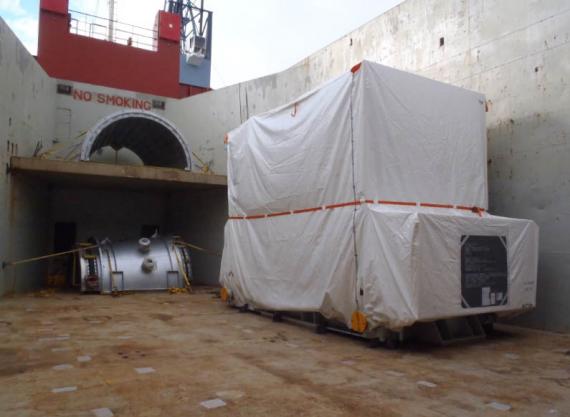 Members in Belgium, Europe Cargo have recently handled a shipment for one of their esteemed customers from Antwerp Port to Constanta Port in Romania.
Under the full survey and agency of Europe Cargo, MV. Rochefort was loaded at Antwerp Port with the following cargo:
1 x Generator at 124mt
1 x Exhaust System Unit at 3.6mt
1 x Exhaust System Unit at 3.4mt
Sarah Baert of the Forwarding Department at Europe Cargo explains; "The first exhaust system was hoisted and set on the fore of the single hold of MV. Rochefort with the crane geared up with four grommets separated with two spreader bars of 330cm. However, this was too short as two grommets were getting stuck behind protruding parts. Therefore, the spreader bars were lengthened to 360cm, which was enough to lift without problems. Next the generator was safely hoisted and gently stowed in the fore lower-hold. Finally, the second exhaust system was stowed on a tweendeck platform just above the other one.
Both exhaust systems were secured with polyester belts fastened from lifting lugs with rubber protection placed where necessary. The generator was secured only with 14 stoppers - 5 along each side and 2 with uplifting clips at either end."
Please click below for photos of the operations.