Europe Cargo Ship Crusher from Antwerp to Trois-Rivières
3rd February 2021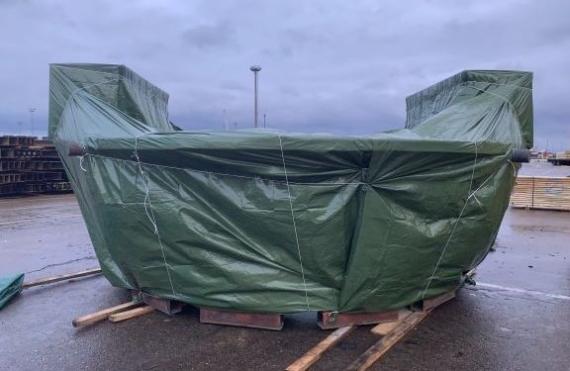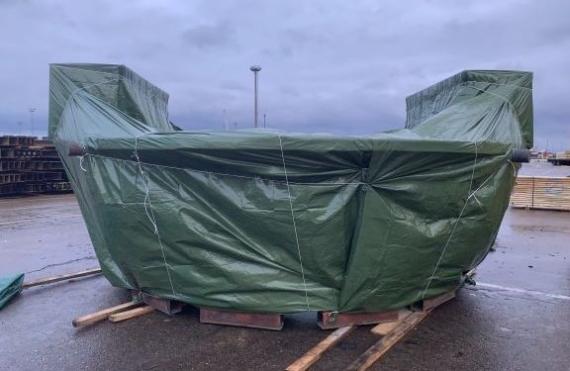 Belgian members, Europe Cargo have recently handled the shipping of a crusher, measuring 680 x 640 x 280cm with a weight of 76.5tn, from Antwerp to Trois-Rivières in Canada.
The crusher had been stored for the last 9 years in a terminal in Antwerp with torn tarpaulins and with rotten timber underneath and inside. Sven Gillemot at Europe Cargo explains; "After receiving the request and duly planning the shipment, we moved the crusher on a barge from the storage terminal to the export terminal. Once there, we replaced the tarpaulins and timber and got the green light for shipping on MV. Ems which arrived at Trois-Rivières safely and securely."
Please click the gallery below for photographs.