EXG Complete Multimodal Transportation from Bangalore to China
29th December 2018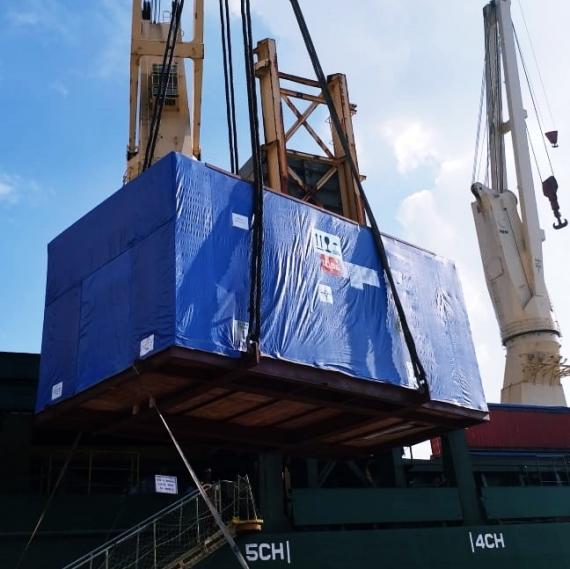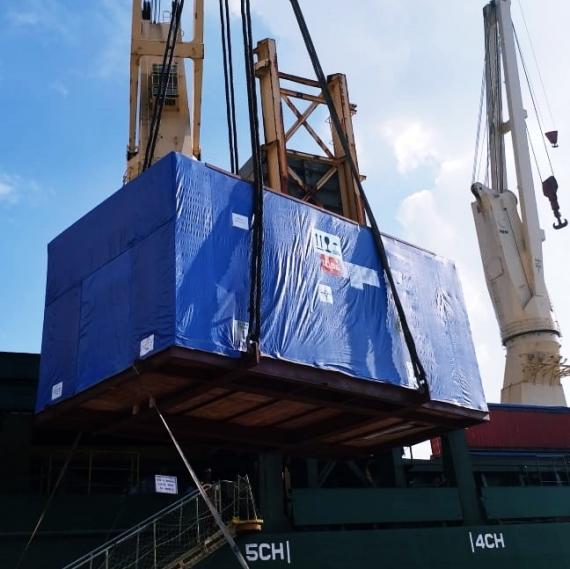 "Express Global Logistics Pvt Ltd, (EXG) India is a project specialist company established in 1946 with headquarters in Mumbai, India. It is an asset based company, having pan India presence backed by its own fleet of Goldhofer hydraulic axles, cranes up to 450 tons, and warehouses."
Express Global Logistics recently secured a heavy lift project of multi-modal transportation of an AC generator with 8 packages of accessories having total 144.416 FRT from Bangalore to Tianjin, China.
The heaviest cargo contained within the shipment was an AC generator, featuring dimensions of 7.1 x 4.0 x 3.0 m and weighing 67 MT.
EXG's scope of work included:
Transportation of cargo from Bangalore to Chennai port
Port handling at Chennai Port
Ocean Freight from Chennai, India to Tianjin, China
One of the challenging complexities provided by their client was the short time-frame for the execution of the project.
Despite this, Express Global Logistics completed the project within the stipulated time period without compromising the safety and quality of work.
A spokesperson from Express Global says:
"EXG is scaling up the bar for safety, precision and quality in Indian logistics on an even keel and constantly expanding their global network, opening own offices in Bangladesh, Japan and Tanzania."