EXG Completes Challenging Delivery from West to East India
5th May 2020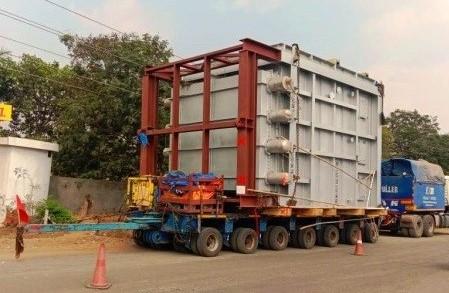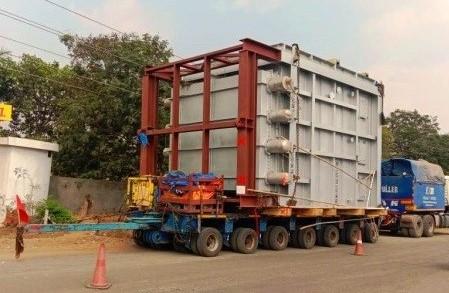 Express Global Logistics (EXG) have completed the critical movement of a WHRU module structure from West to East India with the country under national lockdown.
The module structure measures 8.60 x 5.45 x 5.20m in size and 55mt in weight. The journey covered a distance of 3,700km and was completed in 66 days. EXG deployed a six-member crew along with an escort vehicle to shadow the transport for the whole 66 days.
Vishvendra Singh at EXG explains; "The height of the unit, for such a long haul, was a big challenge. Given the average height of hoardings and road signs is 5.5m, comprehensive planning for the complete movement became imperative. The total height with axles was 6.4m which meant it was essential for road signs to be dismantled along the route."
"When the job was initially secured, the challenges at the time were the distance, height obstacles and the natural terrain. However, the initiation of a national lockdown made the job far more challenging for the crew. But they showed persistent endeavour and went on to arrange for all necessary permissions and other required resources to ensure no delay in the movement whatsoever. The overwhelming enthusiasm and commitment of the crew was unparalleled.

The crew is finally back home and safe with their families and the EXG family has faced and delivered yet another challenging job together."