Express Global Logistics Awarded Cargo Project to South Sudan
14th March 2017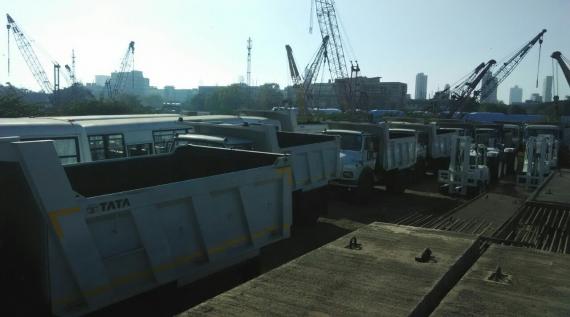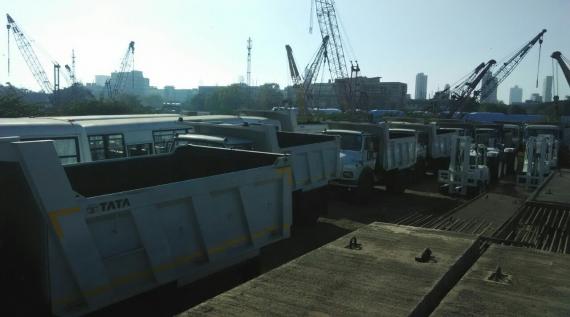 Express Global Logistics (EXG) in India were recently awarded a prestigious contract with the Indian Army and the UN to deliver cargo on a door-to-door basis from Delhi and Mumbai to Juba and Bor in South Sudan.
The first lot of cargo has involved a total of 75 pieces including dump trucks, front-end loaders, road rollers, tractors, buses, forklifts, water treatment plants, concrete mixers, welding trailers and other military equipment. The total shipment weighed 596.898tns with a volume of 2185.68cbm. Please see the gallery below for photos.
The multimodal transport will be handled by land/sea/land and Nandit Dayal at EXG comments; "The first leg of picking up the cargo from various locations in Delhi & Mumbai and safely delivering it all inside the Mumbai Port Trust has been completed. The cargo had to be lifted and transported following stringent terms & conditions set by the Indian Army. All of the documentation was timely arranged by EXG meaning no delays in the transportation and customs clearance procedures."
The EXG team had to think quickly and constructed a ramp inside the Army premises to properly load the vehicles on the trailers which was also used for unloading at the port. These procedures were particularly challenging and required skilled drivers and very accurate signalling. Nandit continues; "On arrival, the cargo and inter-carting was handled at the port by EXG and the vehicles and equipment were stored in a secure compact area under guard and lighting to avoid unforeseen problems before loading for the ocean freight to Mombasa (Kenya) and onto South Sudan."