Express Global Logistics & Europe Cargo Execute Heavy Lift Transport from Antwerp to Mumbai
5th November 2016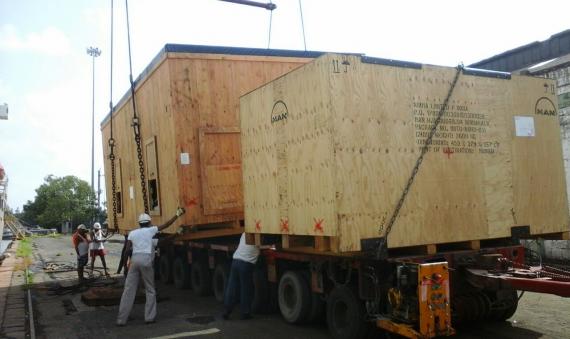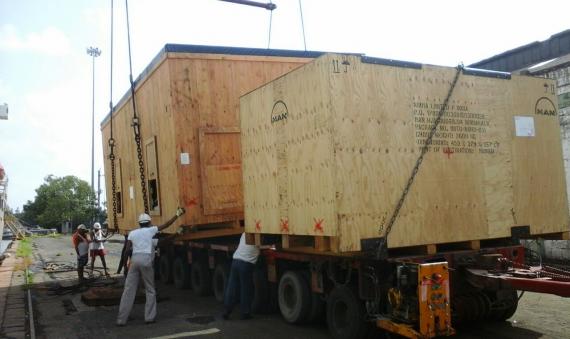 Indian PCN members, Express Global Logistics (EXG) are project specialists established in 1946 with headquarters in Mumbai and a pan India presence backed by their own fleet of Goldhofer hydraulic axles, cranes up to 450tns and warehouses. Together with Belgian PCN members, Europe Cargo, who were established in 1992 and are fully versed on handling project cargo with a proven track record, they have recently handled the heavy lift cargo of engines and turbines plus accessories from Antwerp to Mumbai for a well-regarded manufacturing client.
The business was generated by EXG and executed jointly with Europe Cargo. The shipment consisted of 30 packages weighing a total of 96mtns of which 2 heavy pieces equalled 77mtns. The shipment required careful loading in Antwerp and unloading in Mumbai and thanks to the expertise and experience of EXG and Europe Cargo, the cargo was delivered on time and in good condition. Please click below for photos of the unloading from the vessel in Mumbai.
The project team at EXG concluded; "It required an experienced and precise technique to handle this special cargo and we have several similar heavy lift shipments coming soon".