Express Global Logistics Honoured with Dun & Bradstreet & RBL Bank SME Business Excellence Award
12th December 2016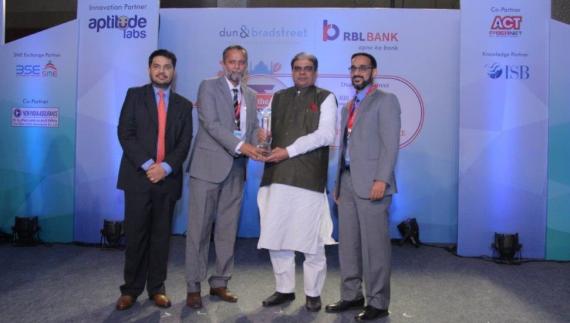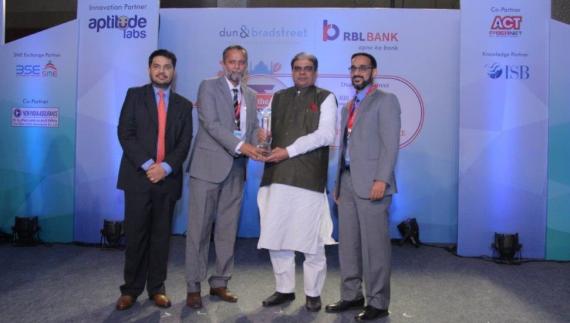 PCN members in India, Express Global Logistics (EXG) have been honoured at the Dun & Bradstreet and RBL Bank Ltd SME Business Excellence Awards 2016 in the Transport & Logistics Sector.
Dun & Bradstreet are the world's leading provider of global business information, knowledge and insight and speaking on the occasion, Mr. Kaushal Sampat, India President & Managing Director of Dun & Bradstreet said; "The publication profiles 100 SMEs, which we call 'The Select 100', who have shown a consistent performance over the past two years (2014 - 16) and show high degree of resiliency for better growth prospects.
The SME Business Excellence Awards 2016 is a platform for showcasing the success stories of high-performing Indian SMEs. The objective of the awards is to encourage the culture of excellence and transparency among SMEs. The awards were open to all SMEs in manufacturing and services sectors with basic qualification criteria."
Congratulations to Express Global Logistics from the PCN Head Office on another esteemed award!
Express Global Logistics is a leading international project forwarding and custom brokers company established in 1946. With its 24+ offices, EXG provides 'need-based logistics solutions' to our customers.
Company established in the year 1946
Number of employees in Freight Forwarding Division: 550+ logistics professionals
Number of employees under the Express Group India wide: 850+
Network of 24+ pan-India offices
EXG is an AEO & ISO 9001:2008, ISO 14001:2004, OHSAS 18001:2007 certified company. As well as this latest D&B award, some other recent awards include:
Winner of Dun & Bradstreet all India SME Excellence Award 2016
Project Cargo Freight Forwarder of the Year – 2016, 2015 & 2014 (Various)
Winner of CII Supply Chain and Logistics Excellence Award (SCALE) 2015 for Specialised Cargo
SP Jain Institute - 2012 Outstanding Family Managed Business for successfully inducting new generations into business
The in-house services of Express Global Logistics include:
Project Transportation & Forwarding
Freight Booking – Sea & Air
Project Logistics Engineering Services
Site Handling
Customs Clearance
Warehousing – 3PL
Route Survey & Inspection
Door-to-Door Logistics
Supply of Telescopic & Crawler Cranes: 8 - 450tn
Shipping Agency & Representation
ODC Transportation (own Axels Transported up to 340tn Units)
ISO Tank Containers (Owners & Operators) - Specialised in Liquid Transport (Haz & Non-Haz)
EXG has handled and are currently handling number of power, fertilizer, auto and infrastructure projects. Many of the projects we handle can range up to 100,000frt per project with cargo valued at up to US $800million. Apart from handling regular project cargo, Express also handles general cargo, inward and outward.