Express Global Logistics in India Expand Their Fleet
14th February 2017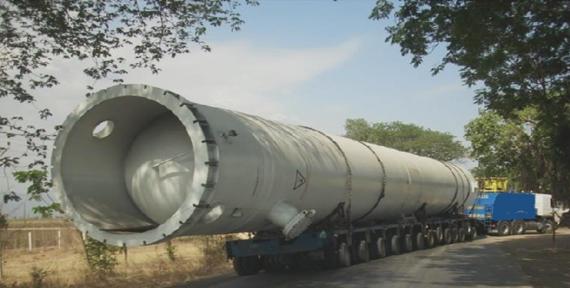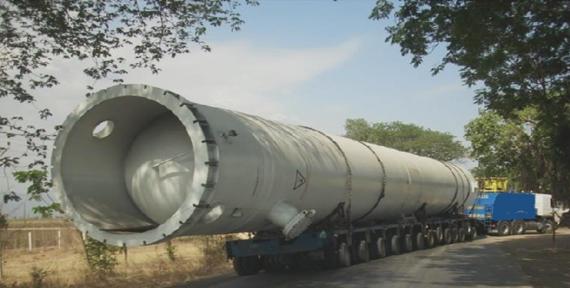 Express Global Logistics (EXG) are PCN members in India and have been handling and specialising in project transportation since 1946. Besides cranes, forklifts and material handling equipment, they also own hydraulic axles and other transport equipment and tools.
EXG have recently expanded their fleet of axles. Please click below to download a leaflet detailing their transport division and fleet.
Please contact Nandit Dayal on mum-mkt2@expressworld.com for more information and visit their website listed below for a more detailed view of the company; "We look forward to receiving enquiries for ODC cargo, project cargo, barge transport, general cargo and other requirements in relation to logistics".
Equipment Owned
2 x 480HP MAN Prime Movers
1 x 400HP Volvo Prime Mover
44 x Goldhofer Hydraulic Axles
1 x Goldhofer Low Bed
1 x Goldhofer Narrow Bed
1 x Goldhofer Dummy Bed
1 x Goldhofer Goose Neck
Rigging Equipment
2 x Bolsters
1 x Crawler / Mobile Crane up to 450mt
6 x Crawler / Mobile Cranes up to 350mt
7 x Crawler / Mobile Cranes up to 200mt
14 x Crawler / Mobile Cranes up to 100mt
75 x Cranes / Forklifts up to 50mt
70+ Trailers & Trucks in Service at Any Time.
Stools, Beams, Jacks etc.
Expertise
Project Transportation on Turnkey Basis
Route Surveys
Barging & Coastal Movements
Supervision & Undertaking of Engineering Activities such as Bypass Constructions, Jetties, Temporary Bridges etc.