Express Global Logistics Successfully Executes Breakbulk Shipment of Transformers to Doha
24th April 2016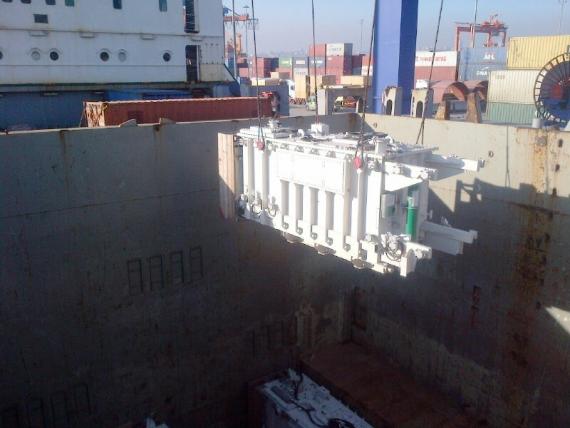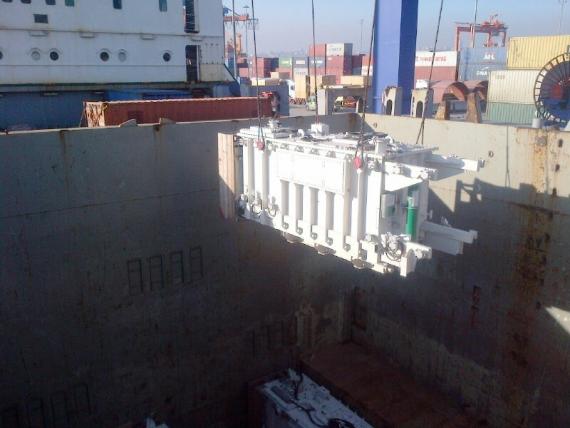 Express Global Logistics (EXG) in India have successfully executed another breakbulk shipment - this time the cargo consisted of 4 transformers to Doha.
Port of Loading: Hayderpasa, Turkey
Port of Discharge: Doha, Qatar
Commodity: 4 x 40 MVA transformers
Dimensions: 6.60 x 2.15 x 2.90 each
Total Freight Tons: 599frt
Total Gross Weight: 269mt
Scope of Work: Arranged EXW & ocean freight from POL to POD on full liner terms / hook-to-hook basis.
Macqwin Fernandes at Express Global Logistics explains; "We picked up the cargo from the supplier's factory and after the arrival of a suitable vessel at the port, the transformers were safely loaded. The cargo pick-up & suitable vessel had been arranged urgently as per the limitations of the customer. To ensure the smooth loading operation of these units, EXG kept in close contact with BATI Shipping & Trading (PCN members in Turkey and Afghanistan) at the port of loading and within 2 days, the cargo was loaded on board without any errors. The EXG team displayed meticulous planning and timely coordination with all parties to make the loading operation successful.
The entire process was completed safely & timely due to excellent loading, stowing, sea fastening and extensive planning."
Express Global Logistics are project specialists first established in 1946 with headquarters in Mumbai and a dedicated team of project experts. The asset-based company have vast experience in handling project cargo on a turnkey basis. The EXG project team excels in designing cost-effective transport and logistics models and support its customers with competitive solutions. EXG's end-to-end supply chain management solutions are tailor-made for:
Oil & Gas Projects and Exploration Companies
Power Generation Projects
Equipment Supply and Services Industry