Express Global Logistics Transports 4 Ammonia Converter Units
23rd December 2019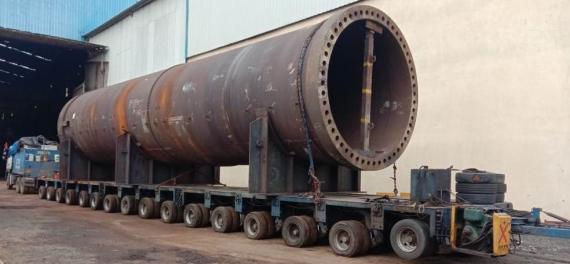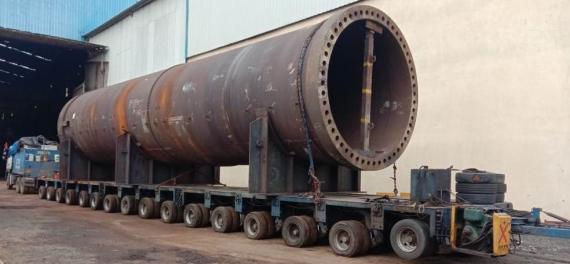 Express Global Logistics (EXG) were recently awarded the contract to shift 4 units of ammonia converter top sections in India. The scope included multiple moves and the complete supervision of the 4 units, each measuring 20 x 5 x 5m and weighing around 280mt. They were loaded and unloaded at various job sites taking a total of 36 days.
The challenges were not only the timelines to be matched but also the weather conditions. Due to heavy rains, the approach roads were flooded and very muddy causing a severe obstruction in vehicle movement as photographed in the gallery below. EXG used heavy steel plates for their Goldhofer hydraulic 16-axle trucks, prioritising the safety of the personnel and cargo.
The EXG team accomplished the shifting of 4 units on time and with absolute safety.