Express Global Logistics with Challenging Heavy Lift Transformer Movement in India
14th November 2016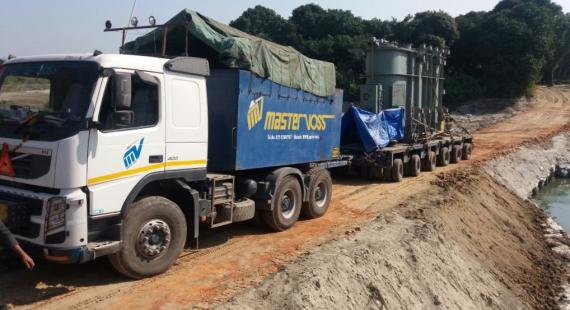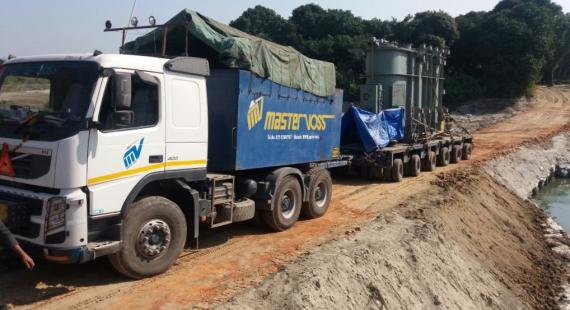 PCN members and project specialists in India (headquarters in Mumbai), Express Global Logistics (EXG) has recently completed the critical heavy lift movement of a power transformer for their well-regarded manufacturing client.
The power transformer weighed 75tns with dimensions of 6.4 x 2.7 x 4.1m and was transported a distance of 1,500km in India from Sonipat (Haryana) to Ramnagar (Bihar) using a 6-axle trailer and 480HP prime mover.
As well as the transportation, EXG had an extra challenge due to difficult terrain and a river to pass. In order to cross the river obstacle, EXG had to install a temporary bypass as photographed in the below thumbnail gallery. Macqwin Fernandes at EXG explains; "It was established with our local PWD and government authorities that the existing bridge could not take the load of the cargo and vehicle (75 + 58tns). We therefore suggested to our client that a bypass is constructed over the river which was then swiftly designed in just 12 days. The bypass was constructed at 150m long (an entrance approach of 60m, over the river of 40m and an exit road of 50m)."
With the challenges overcome, the entire movement was successful and the EXG team enthusiastically delivered their best services throughout the process. The total time taken to deliver the package to the final site was 18 days.
The success of the project was due to the careful planning and assessment by EXG to ensure a fool-proof and smooth journey of the cargo. The EXG team conclude; "The whole project was handled meticulously from the transportation to the construction of the bypass. An extensive study and survey was conducted in advance of the movement regarding the origin, destination and travel route. The efficiency and attention to detail of our project & operations team was much appreciated by our client".