Farcont Completes Multiple Projects in Ukraine and India
9th November 2018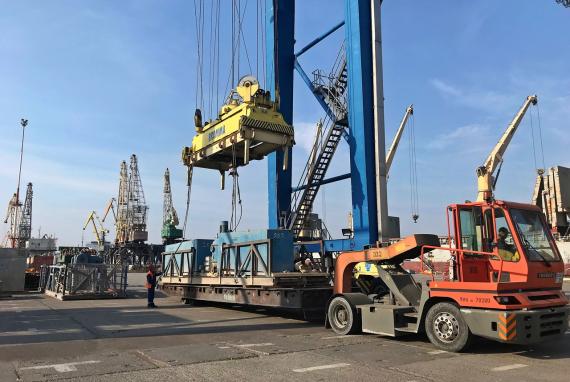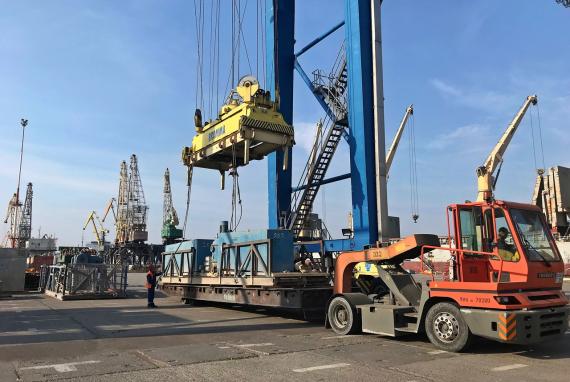 Farcont Project have recently completed a host of project cargo, covering locations such as Ukraine and India.
Disassembled Oil Rigs from Chornomorsk Port to Poltava
The rigs weighed a total of 1,900 t and measured a volume of 8,000 cbm. CEO Yuriy Kovalenko was present on-board during the discharging of the vessel and oversaw the completion of this project.
Transformers from Odessa Port to Solar Project near Nikopol, Ukraine
Farcont successfully managed a delivery of four transformers from Odessa Port to the largest solar project in Ukraine, located besides Nikopol. Each transformer weighed in at 60 t.
Dissembled 2500 MT Press from Ivano-Frankivsk, Ukraine to India
The heaviest part of the press was shipped with MAERSK as break-bulk cargo. This part of the press weighed 48 t.
Mr Yuriy Kovalenko (CEO) says: "Transportation of oversize cargo stipulates offbeat requirements related to such transportation process. We are ready to cooperate with customers and agents in the designing of specific conditions and transportation schemes of various machinery, agricultural hardware, equipment, boats, yachts and other project cargo."
Farcont's other project cargo services include:
Logistics scheme development for the transportation of any types of project cargo (design and affirmation of lashing scheme, loading, and unloading technology and mode of transportation)
Development of specific delivery solutions
Installation of specific transportation hardware required for oversize cargo delivery if necessary
Loading/unloading from and to specialized low-bed trucks or railroad platforms
Organisation of customs clearance and other document procedures for oversize cargo