FCI Report Shipment of Crew Boat for Oil Rig
6th January 2021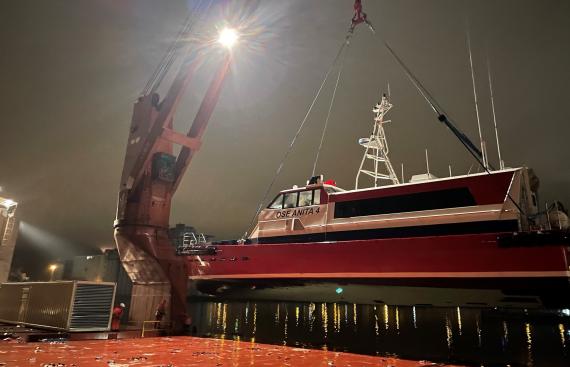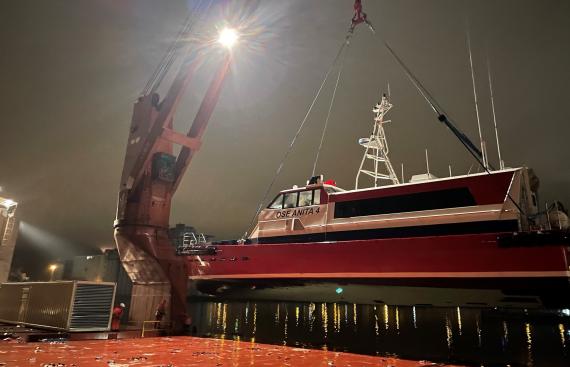 France Cargo International (FCI) are pleased to share the below photos of their last shipment of 2020, loaded at Rouen Port on the night of 30th December.

A crew boat for an oil rig weighing 43tn and measuring 23m in length, named 'Ose Anita 4', was loaded on board of Sloman Dispatcher, a geared tramp vessel, with the destination of Lagos, Nigeria.

Denis Mandil of FCI says; "This is a good start to the new year 2021 for FCI! To all our friends at PCN, being definitely optimistic, we hope that 2021 will bring you happiness in your life and success in your challenges with strong health."