FCI Ship Compressors from France to Abu Dhabi
3rd July 2017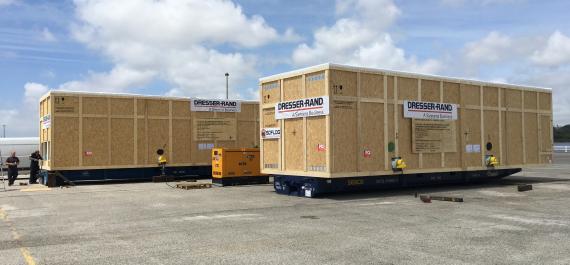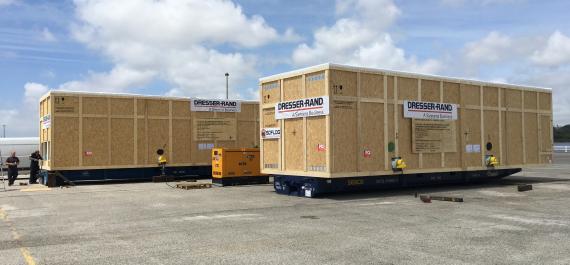 France Cargo International (FCI) are pleased to share the below photos of compressors, each weighing around 60tns, shipped to Abu Dhabi by RORO vessel.
Denis Mandil (Chairman & Executive Manager at FCI) comments; "Instead of mobilising heavy cranes for the loading from trailer to Mafi, we used a hydraulic jack system. We lifted up the compressor packages from the trailer with 4 x hydraulic jacks and carefully laid them down on the Mafi."
FCI have a further 3 shipments planned for the same client (Siemens) to export from Germany, India and Italy to the Middle East.